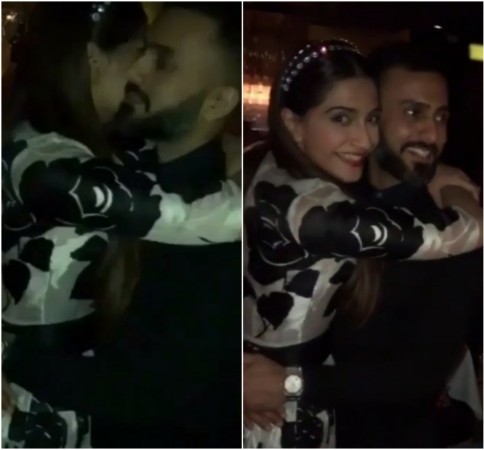 Sonam Kapoor is dropping major hints about her relationship with Anand Ahuja going strong. Are the wedding rumours true?
We say this because if her personal account on Facebook is anything to go by, then Sonam has changed her profile picture with Anand Ahuja. And it's too adorable to handle.
Check out the picture: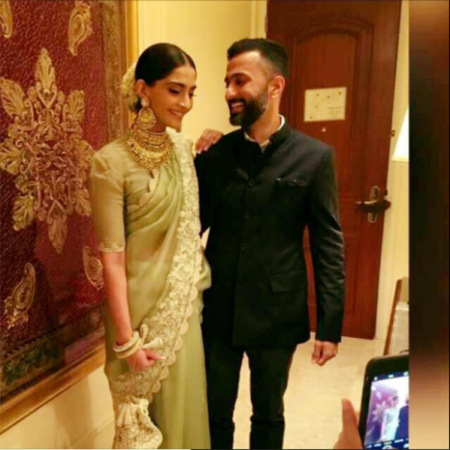 This picture was taken during the 2017 National Film Awards when Sonam was mentioned for her performance as Neerja Bhanot in Neerja.
There are reports that Sonam and her boyfriend Anand Ahuja are all set to get married in mid-2018.
After her visit to Kolkatta with her family and Anand's mother, a report in Mumbai Mirror suggests that Sonam has almost selected her favourite designers for her big day! According to the report, it's Abu Jani and Sandeep Khosla who will be doing her wedding lehenga.
Sonam has always kept quiet about her relationship. In one of the interviews she said: "Unfortunately, I do not talk about my personal life. I have never commented on that and will not do now. Speculations are rife but that is okay. I won't ever discuss it. Because that's in my control and I feel that I can speak about myself but I don't think it's okay for me to speak about somebody else. Now everything that is put out there is with his permission or whatever he puts out there is with my permission. But if somebody is asking me a question publicly I don't think it's okay for me to speak about the person because that person has not signed up for it. This is just keeping it a little sacred. Just keeping it in my control, whatever is out there is in my control, it's not something that is not. I just feel that it's not okay to talk about it. I will share whatever I have to share and that is with my filter."