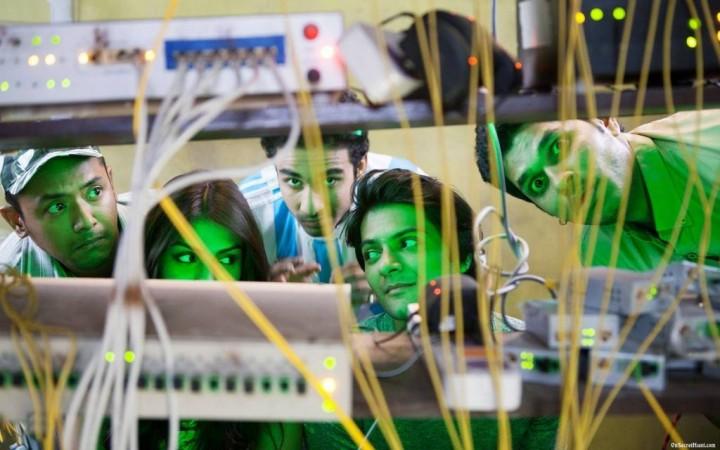 Critics have called the latest release "Sonali Cable" an average fare, which can be avoided. While the lead actors of the film Rhea Chakraborty, Ali Fazal and Raghav Juyal have failed to impress critics with their performance, veteran actor Anupam Kher has managed to grab critics' attention with his acting.
The film, which is set in the cable internet turf war, tells the story of a girl (played by Rhea), who doesn't want to follow the conservative way to get what she wants in her life.
Set in Mumbai, the film showcases a message how the corporate companies are crushing small businesses in the country. But the director Charudutt Acharya failed to offer much to the cinema-goers.
Read the critics review below:
Mohar Basu of Koimoi.com said: "Sonali Cable is one of those films that will infuriate you with its dragging plotline. When you are on the brink of boredom's last limit, it will push you down to convey that the film can go worse."
Rahul Desai of Mumbai Mirror said: "Sonali Cable is a superficial representation of a trade that has frustrated Mumbaikars for a decade-a relevant profession it had an opportunity to enlighten viewers about, the way Rocket Singh did for computer-service firms."
Bollywood Hungama reported: "On the whole, SONALI CABLE is a weak film that can be skipped."
Renuka Vyavahare of The Times of India said: "The film has a good concept but lacks the vibrancy and spirit of the city it is set in. Overall, it faces 'connectivity' issues."
Simantini Dey of Firstpost said: " The film solely rests on Chakraborty's Sonali and ironically enough, that's why for most of Sonali Cable, the audience feels disconnected."
Shubhra Gupta of The Indian Express said: "This could have been a modern day fable, but 'Sonali Cable' is not that film."