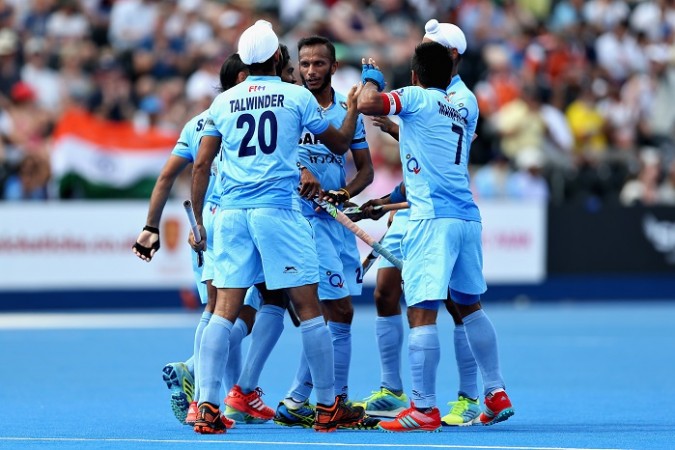 India might have been thumped by Pakistan in the ICC Champions Trophy 2017 final in cricket, but there were no such problems whatsoever for the India hockey team against their rivals in the Hockey World League Semifinal.
Coming off two straight wins and looking in good form, India were clinical in attack and strong in defence against a Pakistan side, who just cannot seem to find any kind of momentum in this tournament.
Goals from Harmanpreet Singh, Talwinder Singh, the first two grabbing a brace, Akashdeep Singh and Pardeep Mor were enough for India to complete a quite comfortable 6-1 victory over Pakistan in London. Umar Bhutta got the consolation goal for Pakistan, who went down by such a long margin, despite playing their best game of the Hockey World League Semifinal 2017.
It wasn't a great start for India in this match, with Pakistan beginning much better, creating chances, pressing forward and causing a few problems to the India defence.
That early pressure even led to a penalty corner for Pakistan, but Aleem Bilal could not find the target, with his shot just touching the top of the crossbar on its way out. Bilal would have another opportunity later in the first half, but that would also be off target, this time well wide.
India, meanwhile, showed their superiority in attack. Their circle penetrations were better and their decision-making when in the danger area proved to be the difference in the end.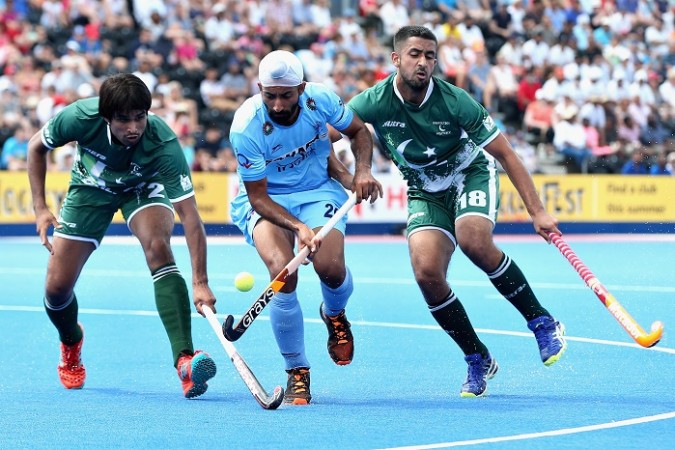 The first goal for India, though, was a little fortuitous, off a penalty corner. Harmanpreet Singh went for a push to the top corner, didn't get it right, but somehow the ball rolled low and crept below the Pakistan goalkeeper Amjad Ali.
Pakistan just seemed to lose their focus after finding themselves a goal down despite making the better start, and India took advantage through Talwinder, who made it 2-0 in the second quarter. It was a proper sniper's goal, deflecting a deflection from SV Sunil into the target.
Another deflection from Talwinder, this time a much better one, directed into goal when the ball was in the air, made it 3-0.
With India three ahead at halftime, the match was pretty much done, with there being absolutely no doubt about the result when Harmanpreet grabbed his second of the match early in the third quarter, also off a penalty corner – this time, though, it was a proper strike, leaving Ali with absolutely no chance.
Then, in the final quarter, came the best goal of the game – Akashdeep Singh playing a one-two with Sardar Singh, before belting the ball past Ali with some venom.
There was plenty of power in the next goal as well, with Pardeep Mor scorching one from a tight angle to make it six of the best for India.