Have you ever thought before installing a game or an app on your phone that it could potentuially be spyware that could be used not only by governments and hackers but also by advertisers who could literally be listening to you through your phone?
A new report has claimed there are hundreds of Android apps on the Google Play Store that covertly use your phone's microphone to listen to your preferences — especially the type of TV shows you watch, and when.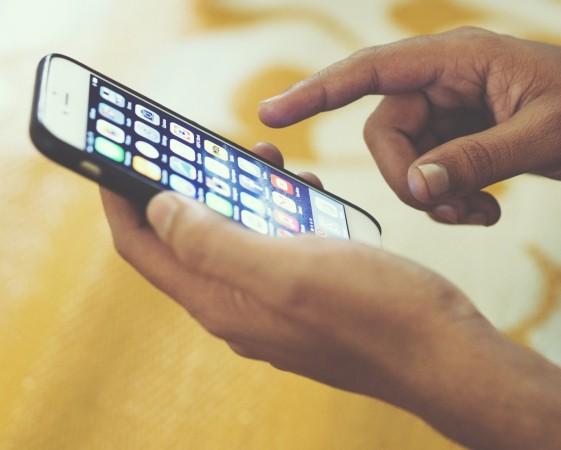 The information collected by the apps' "secret ear" is then sold to advertisers for ad-targeting and analysis purposes.
According to a New York Times report, more than 250 games on Google Play Store, including some children's games, were found to be using software that document TV advertisements and shows you watch, even when the app is not running on your phone. It even detects sounds while the phone is inside the pocket.
The software created by a San Francisco-based firm called Alphonso listens for audio signals in TV ads and shows through the smartphone's microphone.
However, the firm has assured that its software does not record human conversations and that people can choose to opt out of its tracking service any time.
Most apps using the software are available on Google Play Store, while a smaller number of apps were also found on Apple's App Store.
It's not that the apps do not ask for users permission to use the microphone. Some of the apps disclose the software's "TV viewership detail tracking" under "read more" in the app description page.
Both Google and Apple have strict rules and require apps to ask permissions from users to access a device's camera, microphone and other features, but a lot of users ignore these disclosures.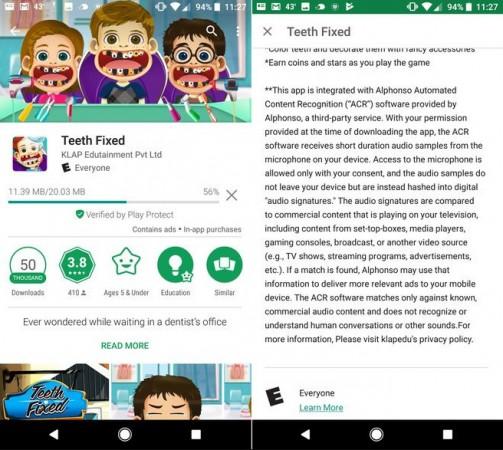 Ashish Chordia, Chief Operating Officer at Alphonso, told NYT: "The consumer is opting in knowingly and can opt out any time."
He added that the firm even provides instructions on its website on how to opt out of the tracking software and that its disclosures comply with the US Federal Trade Commission guidelines.
The firm maintains that it does not approve its software being used in children's games, but the software has been found inside a number of kids' games such as Zap Balloons and Teeth Fixed by an India-based developer called KLAP Edutainment.
Meanwhile, NYT also compiled a list of five popular games on Play Store that use the software to spy on you. These are: Pool 3D, Beer Pong: Trickshot, Honey Quest, Real Bowling Strike 10 Pin and Casino Coin Rush.