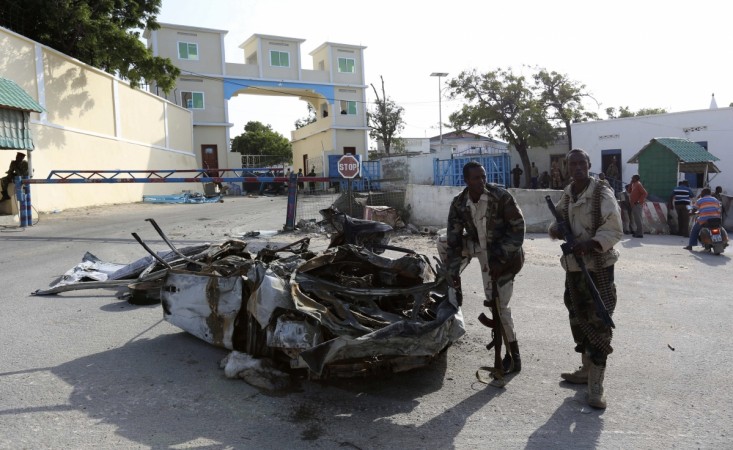 A suspected Al Shabab attack on the presidential palace in Mogadishu Thursday killed a mother and her two children, while several others were injured. At least three explosions were heard, reports Mogadishu News. While other reports suggest that six people have died.
In January 2016, an Al Shabab attack killed 180-200 Kenyan soldiers in El Adde, Somalia's President Hassan Sheikh Mohamud said Thursday. However, Kenya has not confirmed the numbers yet, reports BBC.
"When 180 or close to 200 soldiers who were sent to us are killed in one day in Somalia, it's not easy," he told Somali Cable TV, according to BBC.
"The soldiers have been sent to Somalia to help us get peace in our country, and their families are convinced that they died while on duty," he added.
Al Shabab, an islamist terrorist group linked to Al Qaeda, had claimed that it killed 100 soldiers in the deadly attack. However, if the numbers are proven to be around 180, the El Adde attack would be the deadliest ever by the group since it was formed.
This is a developing story.