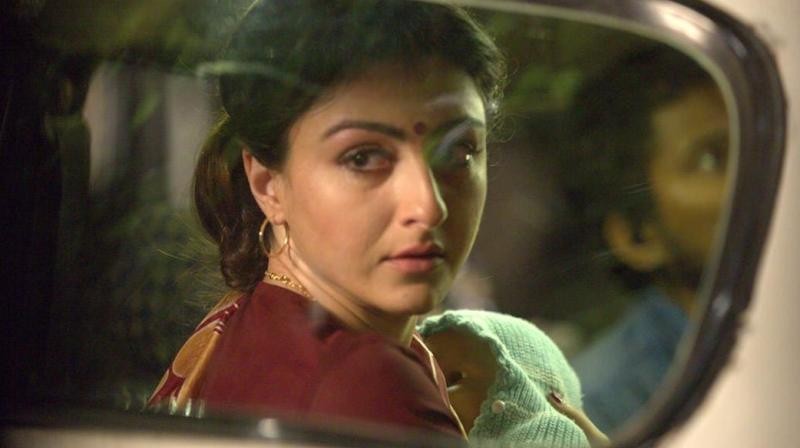 Actress Soha Ali Khan says her mother, veteran actress Sharmila Tagore, is impressed with her de-glam look in the film 31st October and eager to watch the film, which is set to be released on October 21.
Written by Harry Sachdeva, 31st October is a socio-political drama, based on the anti-Sikh riots in the aftermath of Prime Minister Indira Gandhi's assassination on October 31 in 1984. Soha Ali Khan, who is now busy promoting the movie, opened up on her mother's appreciation for her performance at a recent press conference.
"My mother came to know about this film through a friend. She watched the trailer and loved my non-glamourous look in the film. She appreciated my appearance as a Sardarni and in the second half she said I am looking like a Bengali while disguising as a Hindu during the escape," IANS quoted Soha Ali Khan as saying at the press conference of 31st October in Mumbai.
Soha Ali Khan says that her mother Sharmila Tagore is quite eager to watch 31st October in theatres and she considers her wish as the best compliment. "She is different from other mothers, so when she expressed her willingness to watch it, it is the biggest compliment for me," the actress added.
A petition has again been filed in the Delhi High Court seeking to stop the release of 31st October in theatres. When quizzed about it, Soha Ali Khan says that the petitioner has filed a PIL without watching it.
"So, I don't understand why they are offended. However, we are happy that film is releasing on scheduled date. We are thankful that the film has been receiving much support, love and good will," she said.
The movie 31s October has been directed by Shivaji Lotan Patil and produced by Harry Sachdeva. Vir Das, Lakha Lakhwinder Singh, Deepraj Rana, Vineet Sharma, Nagesh Bhonsle, Daya Shankar Pandey, Pritam Kagne and Sezal Sharma have played the important roles in the film.