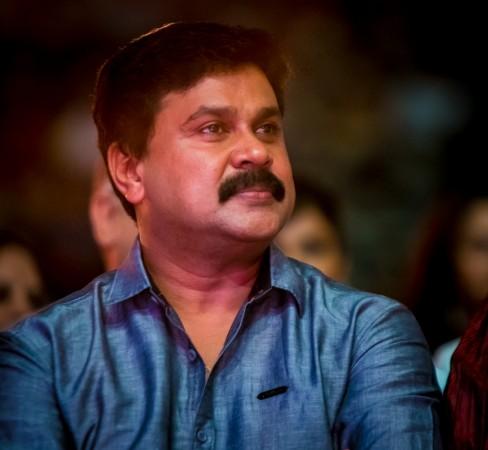 Malayalam industry is abuzz with news of Dileep's movies. The latest to create waves is his upcoming movie directed by Sreebala K Menon, former associate director and script writer of Sathyan Anthikkad films. Some reports claim that the movie will also have soft porn star Shakeela and internet celebrity Santhosh Pandit.
Several reports claim that both Shakeela and Santhosh Pandit will add to the fun element of the movie. Shakeela had previously appeared in a few mainstream Malayalam movies like "Teja Bhai and Family" with Prithviraj and in "Chotta Mumbai" with Mohanlal.
Meanwhile, Santhosh Pandit shot to fame after he released his movie's song "Krishnanum Radhayum" on YouTube in 2011. He was flooded with negative comments for the silly way of making the movie. But, the movie got some unprecedented success at the box office as crowd thronged to the theatres just to shower abuses and boo Santhosh Pandit for making a low standard movie.
Although it has not been confirmed that Shakeela and Santhosh Pandit's will star in Sreebala's movie, some reports state the information is authentic.
Sreebala's upcoming movie goes with the tag-line, "life repeats itself", and the movie will centre around this tag-line. Apparently, the movie will be different from the usual Dileep movies where everything revolves around his character. In this flick, all the characters will share equal prominence.
Some sources say Dileep will play the role of a mediaperson in the movie. The actor had portrayed various versions of a journalist's life in movies like "Swa–Le" and in "Culcutta News".
The upcoming film is said to be a romantic comedy entertainer and a newbie will be seen opposite Dileep. The film will also have Suhasini, Sreenivasan and television personality Sasi Kumar in pivotal roles.
Sreebala had worked with Anthikkad in "Innathe Chinthavishayam", "Vinodayathra", "Rasathanthram" and "Narendran Makan Jayakanthan Vaka"; and later turned associate director for the film "Bhagyadevatha". Her "10, Canal Road" also won the Kerala Sahitya Akademi Award for the Best Humour Book.