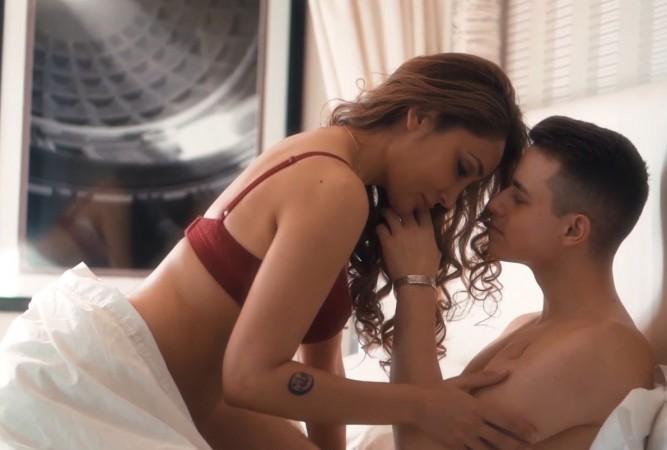 Sofia Hayat had recently announced her separation with Romanian husband Vlad Stanescu, who was believed to be an interior designer, in an Instagram post and said that she has thrown him out of her apartment. She also accused her husband of stealing, lying, and fraud. And now, the model-turned-nun has shared a private WhatsApp conversation which she had with Vlad's former girlfriend who also accused him of duping her.
Sofia claims that Vlad's ex-girlfriend texted her after she came across her Instagram post. Calling Vlad a serial conman, Sofia said his ex-girlfriend had given her permission to post her private conversation on her Instagram to help her expose his lies.
Vlad's ex-girlfriend told Sofia that the Romanian guy stole stuff from her apartment, including a tablet when they were together around two years ago.
Read her message here:
"Hi Sofia, sorry to hear your latest recording about you and Vlad. I just want to tell you what it happened to me, unfortunately. Around 2 years ago, before Vlad was first intending to go and work in London, we were together for some months. And guess what? When he decided to leave to London, he stole stuff from my apartament, including a Samsung tablet and so....and then he just dissapeared (he just blocked me everywhere). Sorry to see that he is still stealing....
Sending blessings to you :)"
The ex-girlfriend also said that she had shared the details of the incident to alert people on social media of how he tricks women with his angel face and steals their money.
While announcing the separation, Sofia said in her post, "You said you were an interior designer who designed palaces...YOU LIED...infact..you were in debt..You said you loved me..YOU LIED."
She added, "The devil came to me disguised with the face of an angel..and tried to rape me of all that I am."
Her statement sparked speculations whether Vlad was raping her in their marriage. But Sofia refuted the reports and told Spotboye that no marital rape was involved and there was no domestic violence either.
The former Bigg Boss 7 contestant has now deleted all her wedding and after marriage photos with Vlad from her Instagram. The two had married on April 24 last year in London.