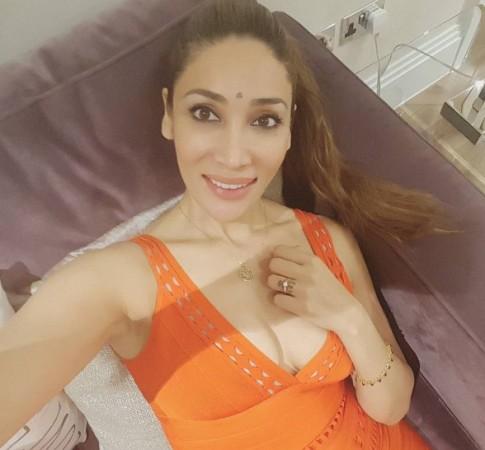 Model-turned-nun Sofia Hayat has now come up in support of Rakhi Sawant, who had recently expressed ire at the government's decision not to air condom ads between 6 am and 10 pm.
Sofia said that shooting for condom ads was similar to doing social activity. "Doing Condom Ad is totally a social activity as you are helping others to engage themselves into a safe sacred sex full of love and alchemy! Sex and orgasm is the energy from which all that you can see was created by the cosmic Womb," Sofia said International Business Times, India in a statement.
The controversial model, who now calls herself "Mother Sofia Gaia", added that Rakhi's condom ad should be aired unrestricted on television, and said that it was high time that people should talk about sex more openly.
"Her (Rakhi) adverts should be aired everytime. She sells it with comedy and fun. Why is everyone taking this so seriously? Condoms have been around for so long. Sex has been around for so long. I cannot believe this discussion is happening in this day and age. The more upfront we are about it, the more better we can teach it to our kids. This will lead to less unwanted pregnancies and sexual diseases. Condoms are respectful! Sex should be sacred, pleasurable and safe. I tell Rakhi to rock on with her condom ad. It is the best condom ad," Sofia said.
Sofia also expressed an idea of shooting for a condom ad in the avatar of a nun along with her husband.
"I should probably do a condom ad dressed as a spiritual nun to promote the spiritual nature of love making. Condom ads are good for promoting protection. I would do an advert that promotes the sacred side of love making," she concluded.
Earlier, Rakhi had expressed strong discontent over the government's decision to restrict the airing time of condom ads on TV. She had even gone on to say that the government wants people of India to suffer from sexual diseases, and so they took such a decision.

"Children will sleep off and they will not know what a condom is and the use of the product. Seems like the government wants Indians to get AIDS. Until children don't see the ads, how will they know about precaution? If they feel it is unsuited for television, they should edit or censor it," Rakhi had told IBT.