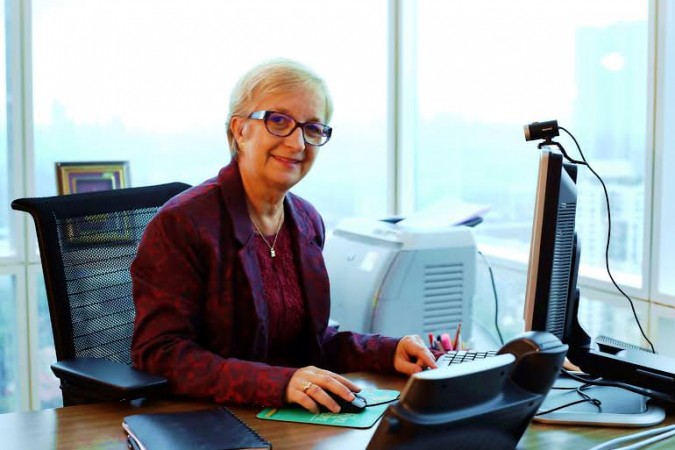 Société Générale announces the appointment of Evelyne Collin as its Chief Executive and Country Officer in India. In her new position, Evelyne Collin will oversee the development of Société Générale in India.
Based in Mumbai, Evelyn reports to Pascal Lambert, Group Country Head, Singapore and Head of Corporate & Investment Banking for Southeast Asia.
Société Générale is well placed to support Indian clients who want to capture the growth opportunities in the country with its expertise in varied products and services leveraging its network globally.
At the same time, the bank will also continue to focus on large international Indian groups doing business in Europe, China and Africa.
Evelyne Collin is a seasoned banking executive with more than 30 years of extensive experience in risk, structured finance and the commodities markets.
With India undergoing a new phase of economic and financial development, Evelyne's strong banking knowledge and expertise will make a great contribution to the bank's development in India.
Evelyne Collin joined Societe Generale Corporate and Investment Banking (SG CIB) in 1986 in Hamburg. In her most recent role as Deputy Head of Corporate Commodity and Trade Finance in Paris, she was responsible for managing the International Traders Financing teams in Europe with a particular focus on financing major oil traders' coverage and on business development in Africa.
Prior to that, Evelyne was Deputy Head of Structured Commodity and Mining Financing within SGCIB's Natural Resource Group from 2008 to 2011, and Global Head of Trade Finance within SGCIB's Natural Resource Group from 2003 to 2008.
Evelyne is a graduate of Ecole des Hautes Etudes Commerciales (HEC) in Paris. She has a Diploma of Advanced Studies (DEA) in Economics of Development from the University of Paris-Sorbonne.