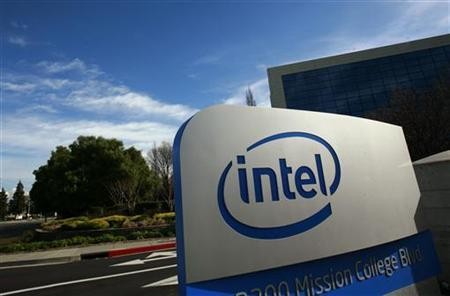 World's leading chip maker, Intel, reportedly claims that its latest System-on-a-Chip (SoC) surpasses NVIDIA's first quad-core processor Tegra 3, in terms of power consumption.
According to Intel, the company's new Atom Z2760 dual-core SoC's power consumption is almost half watt less than that of Tegra 3 in some instances. The Z2760 is a dual-core Atom-based chip codenamed 'Clover Trail' that runs at 1.8GHz clock frequency with support for Intel's Hyperthreading technology. The company further adds that the Imagination Technologies on Clover Trail consumes much less power than the world's first mobile-super-processor, NVIDIA Tegra 3 quad-core.
"The tablet performance is as good with Clover Trail as with ARM SoCs if not better and now the surprising thing is they are using less power," said Nathan Brookwood, principal of market watcher Insight64, according to EE Times.
"I've always been a little critical of that Atom core because I think they went a little too far in emphasizing power savings, but even so Clover Trail is beating Tegra 3," he adds.
The latest claims are based on the grounds of Intel's comparison - Clover Trail positioned against NVIDIA's Tegra 3 - using a Windows 8 tablet and Microsoft Surface tablet. The two tablets were pitted against each other to analyze the level of power consumed by the two chips at different tasks.
Meanwhile, the company is all set to unveil its Bay Trail-T SoC (a successor of Intel's Clover Trail platform) in the second half of 2013, which is expected to consume less power than 32nm architecture based Clover Trail. It is expected to support 3D cameras and USB 3.0, besides being compatible with Windows 8.
On the other hand, NVIDIA is rumored to launch the next-gen Tegra 4 for smartphones and tablets in the coming year. According to rumor mills, the new processor boasting a 72-core GPU is expected to deliver six times more graphical power than Tegra 3, and 20 times faster than its predecessor Tegra 2. The leaked details of the chip also touted features like 4K video playback support, display resolutions up to 2,560 x 1,600-pixels and support for USB 3.0 connectivity. Also, the Tegra 4 would consume less power.