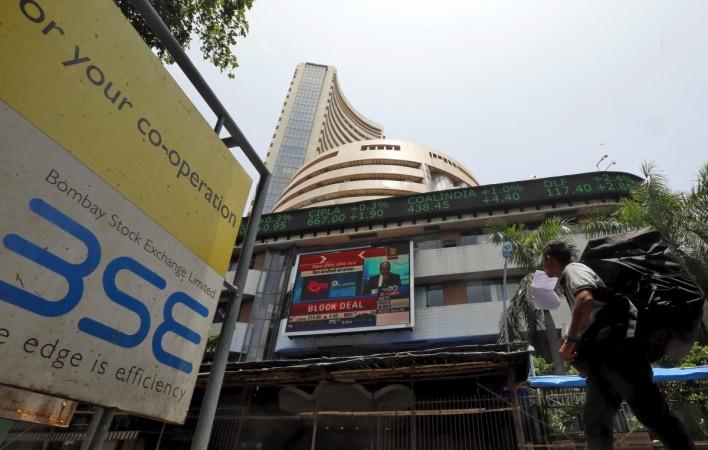 The rally in real estate stocks — driven by hopes of relaxed real estate investment trust (REIT) norms to be considered by markets regulator Sebi on Friday — saw Unitech shares jumping 15.75 percent, followed by HDIL (7.15 percent), Oberoi Realty (5.91 percent) and Sobha (4.22 percent).
The Sensex closed at 26, 625, a gain of 100 points. The BSE Realty Index gained 3.51 percent.
The Securities and Exchange Board of India (Sebi) is likely to consider a slew of norms pertaining to the real estate sector, as was reported by PTI a few days ago. The regulator could consider making REITs "more attractive" to investors by permitting large investments from such trusts in under-construction assets.
The BSE Realty Index gained 3.51 percent at close.
Republished at 3.54 p.m. with more details.
Shares of real estate companies such as Sobha, HDIL, Mahindra Lifespace Developers and Indiabulls Real Estate flared up on the Bombay Stock Exchange (BSE) on Friday; the BSE Realty Index had gained about 2.50 percent at around 11.35 a.m.
Bengaluru-based Sobha was trading at Rs. 326, a gain of Rs. 21.85, or 7.18 percent. Other real estate shares were also up on a day that commenced trading on a bullish note. HDIL was up 4.12 percent at Rs. 99.75 and Mahindra Lifespace Developers rose 3.30 percent to Rs. 470.
The Sensex opened with a gain of about 190 points on the back of value buying by investors buoyed by encouraging current account deficit (CAD) and trade data for the March 2016 quarter released on Thursday.
The bullish trend on Friday was also driven by Asian equities that were trading higher despite Brexit fears. US stock markets reversed five-day losing streak on Thursday.
Data released on Thursday showed that India's CAD narrowed to $300 million (0.1 percent of GDP) in the March quarter (Q4) from $7.1 billion in the preceding quarter and $700 million in the fourth quarter of 2014-15.
The sharp decline in the deficit was attributed to a correction in trade deficit that shrank to $24.8 billion in Q4 from $34 billion in the December quarter and $31.6 billion in the March 2015 quarter.
At its meeting on Thursday, the Bank of England retained its key interest rate at 0.5 percent and left its $530 billion asset-purchase programme unchanged.