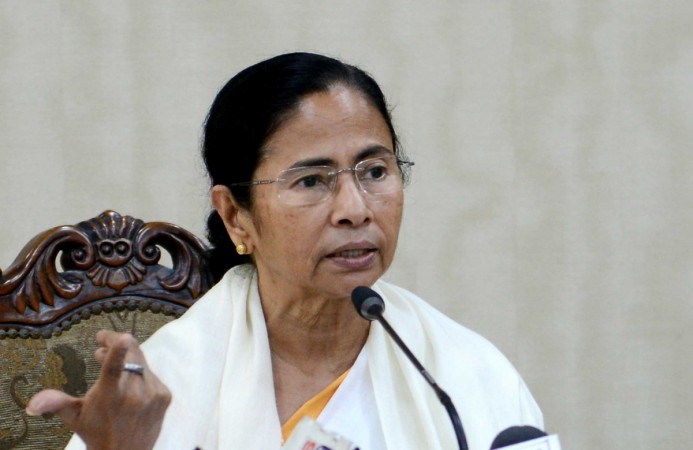 She has always been vocal against demonetisation announced by Prime Minister Narendra Modi on November 8 last year. West Bengal Chief Minister and Trinamool Congress (TMC) chief Mamata Banerjee is perhaps the staunchest critic of the NDA government's step to scrap high-denomination notes.
Now, the TMC chief's anti-demonetisation stand has been made clear at the ongoing international book fair in Kolkata as well.
According to a report published in Bengali daily Bartaman, the stall of Jaago Bangla (the mouthpiece of the ruling party) at the fair has no provision for online transactions. Anybody who wants to buy and read books penned by the chief minister (six works by her were released this year) from the stall would have to pay cash.
According to many, refusing online transactions for selling of books at its stall is also a form of protest by Banerjee's party against the Modi government's determined drive towards a cashless economy.
According to the report in Bartaman, a collection of around 70 books written by the TMC supremo is being sold at the fair at a price of nearly Rs 11,000. Yet, the customers have to shell out the money in cash to buy it and cannot pay through card or plastic money. The TMC's representatives at the stall felt it hasn't affected the sale of the book since it has several 'loyal' readers.
Fair organisers, however, said they have ensured that even the small stalls keep the card-swiping machines since there could be difficulty in producing cash in the post-demonetisation period.
On Tuesday, a silent protest for over 100 minutes was held in front of the United States Center against the controversial immigration policy announced recently by the country's president, Donald Trump.
This year, the Kolkata book fair started on January 27 and will go on till February 5.