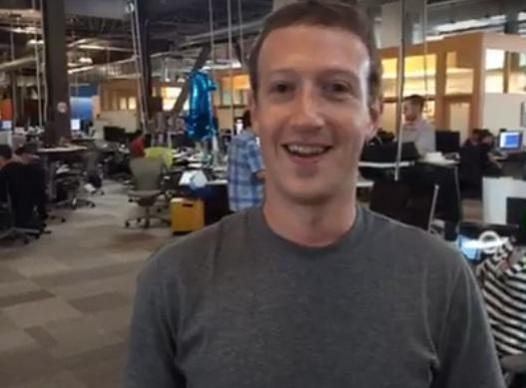 With more than 1.49 billion monthly active users, Facebook has become the world's most popular social networking site. But have you ever wondered how does the Facebook office look like?
Company co-founder Mark Zuckerberg has now showed the interiors of the new 40,000-square metre space headquarters of Facebook, named MPK20, at Menlo Park in California with nearly 2,800 employees.
In the social media giant's first ever live video, Zuckerberg shows the office -- an open area without any cabins for senior executives.
Interestingly, he himself sits in an open area with many books and designs of Facebook's upcoming projects on his desk. Even the conference rooms are transparent and Zuckerberg explains it is to enable the staff to do their best work with open and transparent work culture.
"The reason for this is that we want to create very open and transparent culture in our company where everyone can see what everyone else is working on and people can walk by and see the type of stuff that are done. This facilitates this open and transparent culture which again enables us to do our best work," he says in the live video.
The video, uploaded by Zuckerberg on Facebook on Tuesday, has been viewed by more than 10 million users.
Latest statistics shows India, with 108.9 million active users, has the largest user base on Facebook after the US.
Watch the video below:
First live video at Facebook HQ

Posted by Mark Zuckerberg on Monday, September 14, 2015