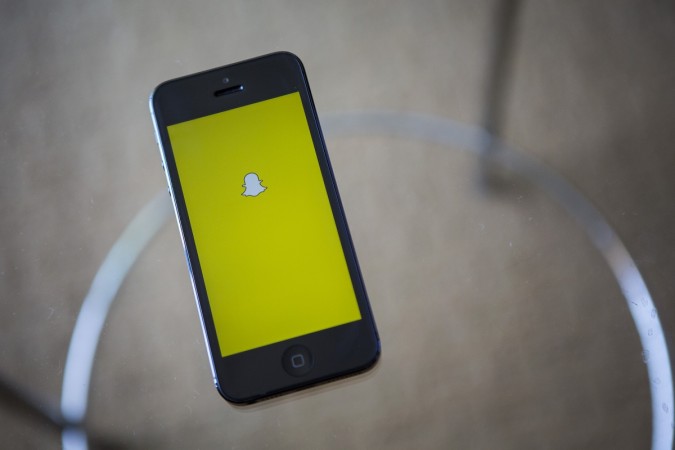 Thousands of nude and other explicit images sent through messaging service Snapchat have reportedly been leaked online by hackers in the scandal that has been dubbed "The Snappening."
Given that most of the Snapchat users belong to the age groups between 13 and 17, there are concerns of the images being of children, who believed that the explicit photos they exchanged could be self-destructed. It is believed that more than 200,000 photos and user IDs have been hacked in the first round of "The Snappening."
Business Insider reported that a third-party Snapchat client app has been storing every photograph and video file sent through it for years, and currently, hackers have access to a 13GB library of Snapchats, which users thought were deleted.
These photos might have been obtained through hacking either Snapsave or SnapSaved.com, as both these allow Snapchat users to save photos before they self-destruct.
While many users were still debating the credential of the hacking reports, messaging service Snapchat acknowledged a potential leak on Twitter.
Snapchat has since distanced itself from the hacking controversy, putting the blame on users who used third party apps to store data.
"We can confirm that Snapchat's servers were never breached and were not the source of these leaks," a Snapchat spokesperson said in a written statement, according to Techcrunch. "Snapchatters were victimized by their use of third-party apps to send and receive Snaps, a practice that we expressly prohibit in our Terms of Use precisely because they compromise our users' security.
"We vigilantly monitor the App Store and Google Play for illegal third-party apps and have succeeded in getting many of these removed," the statement said.
While notorious website 4chan has been filling up with news of the leak, a majority of netizens have expressed concern at the number of children who will be victimised by it.
"Considering the amount of minors on Snapchat, this hacker is setting himself up for a lot of serious charges. The kind of charges that don't let you visit parks or live near schools," wrote one Reddit user.
Another added: "Possession of child pornography is a serious charge in itself. The hacker(s) risk a lot of jail time for this one. If they are caught then it is likely they will be made an example of."
The latest scandal comes close on the heels of the Fappening, where hundreds of nude photographs of celebrities, such as Jennifer Lawrence, Kim Kardashian and Kate Upton, among others, were leaked online through 4chan.