Snapdeal is reportedly raising funds to the tune of $400 million, valuing the company at $5 billion, four months after Japan's SoftBank invested in the online marketplace, becoming its largest shareholder.
Snapdeal is said to have initiated discussions with strategic and financial investors.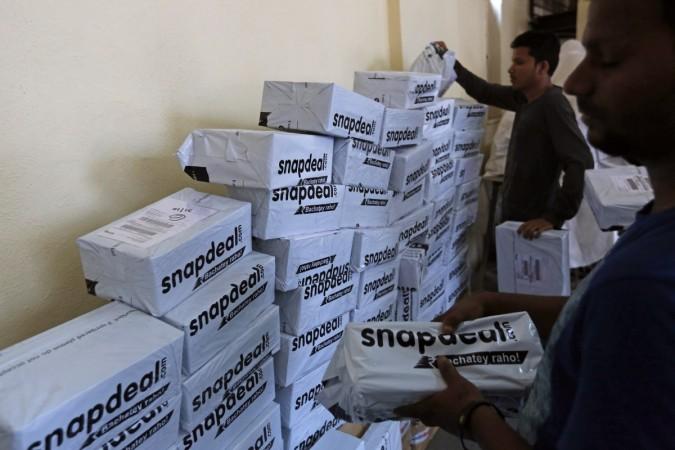 A US-based hedge fund is reportedly interested in investing in the Delhi-based company, a source told The Economic Times. However, the daily's source reiterated that a deal is not 'imminent'.
While much has been said about the move, SnapDeal has refused to comment on the matter and as labelled it as "speculations."
SoftBank Investment
Founded by Kunal Bahl and Rohit Bansal, the company saw a $627 investment from SoftBank in October 2014, which valued the company at $1.85 billion. Snapdeal has had to contend with increased investor interest with strategic players, including China's Alibaba, wanting a share in the pie.
"If Alibaba comes in, they will (invest) in tranches, with some milestones set to achieve," a Bengaluru-based venture capital investor, who is not linked to the move, told the daily.
"At the same time, investor interest in Snapdeal is very high, so the deal could go anywhere."
In recent weeks, the company shares have moved from one holder to the other, with early investors Bessemer Venture and Kallari Capital selling small stakes of 2-3% each to SoftBank. The transaction valued the technology company at $2.5-$2.8 billion.
Intense Competition
India's online shopping market is ruled by Flipkart, US-based Amazon and Snapdeal, with a few others picking up the bits on the side. Flipkart received $1.9 billion in investment last year, valuing the company at $11 billion. Amazon's Jeff Bezos committed $2 billion in investment during a visit to India.
Snapdeal is adding new categories of products rapidly to compete with newly-capitalised rivals like Paytm, backed by Alibaba affiliate Ant Financial, and ShopClues, which saw a $100 million investment from Tiger Global Management in January.
"Normally in other markets there will be one or two horizontals vying for the top position, but India is a unique market where (companies) have an identical category spread with high dependence on mobile and fashion," retail consultancy Technopak's Senior Vice-President Ankur Bisen said.
Industry estimates peg Snapdeal's current fiscal sales to total $3 billion.
Snapdeal recorded 168.2 crore in revenue for the previous fiscal ended March 2014. Its losses widened to 264.6 crore from 120 crore for the same period, a year ago.