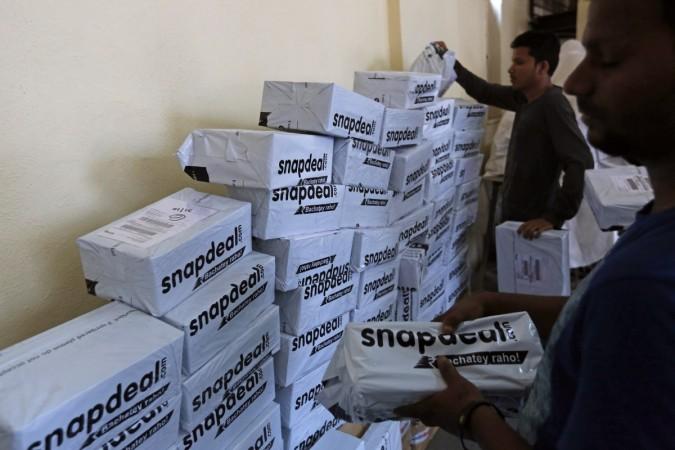 In an attempt to intensify efforts to strengthen its offerings on the mobile platform, online retailer Snapdeal has has acquired Hyderabad-based mobile technology startup MartMobi.
Snapdeal's deal with MartMobi is aimed at matching up with rivals' move to switch to app-only format. However, the deal size has not been disclosed as yet. The startup develops mobile sites and apps for online retailers.
"We are focusing on mobile platform as about 75 percent of orders are coming from mobile-based devices. On the merchant side too, we are witnessing similar trends. The MartMobi team is a great addition as it will help strengthen the platform for sellers," Snapdeal co-founder and COO Rohit Bansal told PTI.
Even though Snapdeal did not openly announce its plans to switch to app-only mode, the acquisition hints that the company is picking up pace to match rivals' strategy to shut down their website and exist as app-only.
Replying to a query whether MartMobi will continue to exist as separate entity, Bansal said "We are still working on the roadmap ahead. But their expertise will definitely be integrated with our platform."
A 15-member MartMobi, which has over 150 clients, provides connectivity with the customers' existing back-end systems. It also facilitates a real-time analytics engine to enhance conversions and user engagement.
Online fashion retailer Myntra has already switched to app-only mode from 15 May. Flipkart, its parent company, also plans to gradually shift advertisements from its desktop website to its mobile platform, after seeing a 10-fold increase in mobile traffic in the less than 18 months.
By shifting to app-only format, online retailers expect the costs to come down, gain more exclusive customers and limit dependence on technology giants such as Google Inc. and Facebook Inc. for marketing purposes.
According to a study by Boston Consulting Group, internet users in the country are expected to go up to 580 million by 2018, with 70-80 percent of them using mobile phones to access the web, The Economic Times reported.
Snapdeal, which received $627 million in funding from Japan's SoftBank Group in November last year, is expected to make acquisitions worth $1 billion this year.
Investment banker Goldman Sachs expects India to become the second-largest digital market globally by 2030, next to China. It estimates the country's e-commerce market to grow 15 times to $300 billion by then, accounting for 2.5 percent of the country's gross domestic product (GDP).