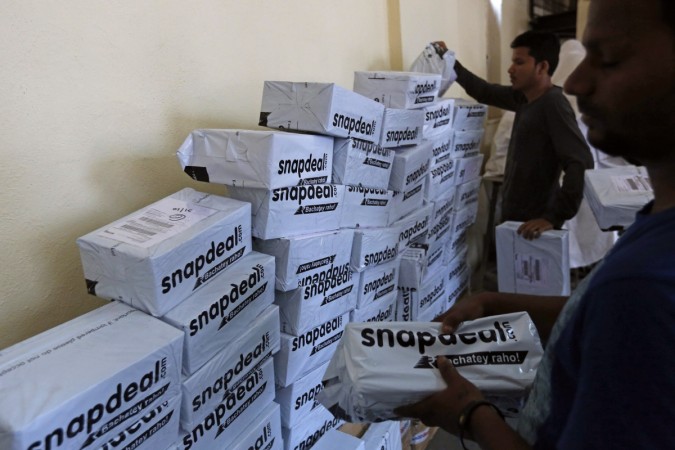 Customers will soon have the option of paying for goods ordered on Snapdeal through credit or debit cards, as the domestic online retailer is set to roll out such pay-on-delivery option across 200 cities.
"The solution has been developed in partnership with GoJavas. Now customers can select the pay by card on delivery option, just like they would for COD (cash on delivery). We are rolling this out in 120 cities," Snapdeal vice president-operations Ashish Chitravanshi told Press Trust of India.
The e-commerce giant is already giving such option in cities such as Agra, Ahmedabad, Ajmer, Aligarh, Bareilly, Chandigarh, Darjeeling, Gorakhpur, Hisar, Kanyakumari and Ooty.
The facility will be introduced across 200 cities in the coming months, said Chitravanshi.
"Many times, customers complained about lack of change or not having enough cash handy, asking the delivery boys to come at a later time. We expect this facility to help them in this regard," he added.
For this facility, Snapdeal's logistics firm GoJavas will be providing its delivery staff with machines that read credit and debit cards.
The company plans to increase the volume of shipments by 10 times in the coming 2-3 years, which is expected to result in delivery of nearly 80-100 million packages a month, said Snapdeal's co-founder and COO Rohit Bansal.
Snapdeal also plans to spend about ₹940-₹1,250 crore in the current financial year on scaling up the delivery operations, as the competition intensifies in the fast growing domestic e-commerce market.
Also, in an attempt to intensify efforts to strengthen its offerings on the mobile platform, Snapdeal acquired Hyderabad-based mobile technology startup MartMobi recently.