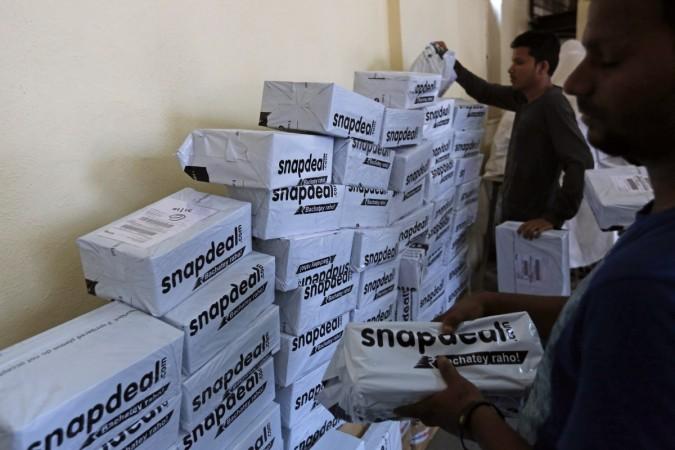 Snapdeal has stood by its promise for shortest delivery time across India so much that its biggest rivals, Amazon India and Flipkart, are trailing far behind. As per two independent detailed market studies, conducted by PwC (PricewaterhouseCoopers) and RedSeer Consulting, on the behaviour of these three major ecommerce players, Snapdeal ranked number one in delivering products in the shortest time as promised to shoppers while booking an order anywhere across India.
The PwC report shows that Snapdeal recorded the shortest delivery time of five days in the metro and tier-1 cities while its rivals Amazon India and Flipkart stood at nearly 6.5 days. Snapdeal's shipping time is 1-1.5 days faster than that of Amazon India and 2-2.5 days faster than Flipkart across the metros and tier-2 and -3 cities.
According to RedSeer's report, Snapdeal had a 99 percent delivery accuracy, which means most of the orders were delivered to customers in the committed time.
"The recognition of our best-in-class delivery experience by PwC and RedSeer, is a resounding validation of our efforts to build robust logistical capabilities using both technology and partnerships," Jayant Sood, the Chief Customer Experience Officer at Snapdeal, said in a statement. "The ability to promise quick deliveries and consistently deliver within that is an important part of our mission to create India's most reliable and frictionless commerce ecosytem."
Snapdeal has invested heavily in logistics and supply in the last year. The company said it invested $300 million to enhance its delivery cycle, added 2 million square feet of warehousing space across over 25 cities, built 63 fulfilment centres for wider coverage, and partnered with more than 20 logistics companies for wider delivery network.
RedSeer Consulting also reported similar results on Snapdeal's efficient delivery. According to the analysis, Snapdeal scored an average of 3.9-day delivery time, as compared to Amazon's 4.1 days and Flipkart's 5.1 days.
Meanwhile, Snapdeal appointed Saurabh Bansal as the head and VP of Category Management. His former role with Snapdeal was as the VP of Merchandising Strategy. The company is gunning for extensive growth and the firm's co-founder, Rohit Bansal, said the aim is to bring 20 million daily transacting users to the platform by 2020.