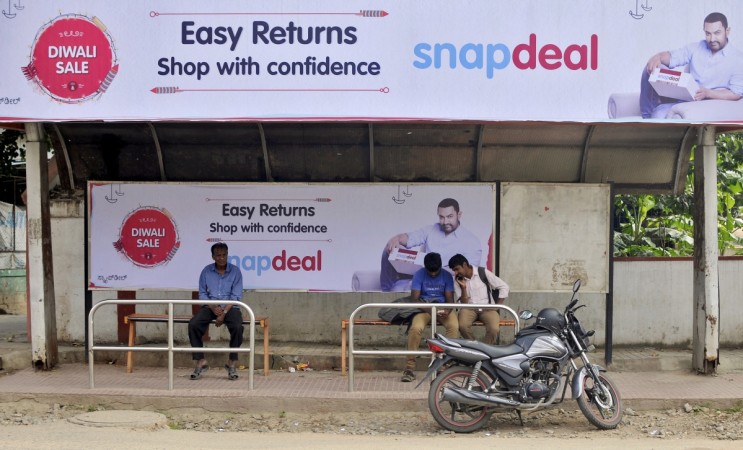 Snapdeal will revamp its brand ahead of the Diwali season this year. The third largest online marketplace by sales is set on strengthening its market share which is currently dominated by rivals Amazon and Flipkart.
The company is planning a new logo, similar to the Dropbox logo, with a new colour palette, replacing the company's trademark red and blue logo and a new tag line, two anonymous sources were quoted by Mint as saying. The campaign is being spearheaded by co-founder Rohit Bansal who is said to be working with advertising agency McCann Erickson.
The new brand will be marketed across television, print, YouTube and social media next month. The newspaper said it did not receive information on the investment behind the rebranding activities.
Snapdeal had announced earlier this month that it would spend Rs. 200 crore for the festive season campaign which will run for 60 days. The online retailer is known to introduce a new tagline ahead of festive season every year.
Last year Snapdeal roped in Bollywood star Aamir Khan to promote the brand which went by the tagline 'Dil ki deal' (deal that touches the heart). In 2014, the eCommerce company anchored its message on thrifty spending through 'Bachaate Raho' which means 'keep saving.'
The largest online marketplace retailer Amazon India too had come up with taglines such as 'Apni Dukaan' meaning 'my shop' and 'Aur Dikhao' which means 'show me more.'
In the festive period from September-November last year, the major players in e-Commerce were estimated to have spent Rs. 500 crore on marketing, almost as close to the total marketing expenditure of Rs. 600 crore for the entire 2014. Jeff Bezos led Amazon spent Rs. 224 crore whereas Flipkart had spent Rs. 70 crore, according to Tam Media Research cited by cash-back website Cash Deal Kart.
The three online retailers together spent Rs. 1,200 crore in the first nine months of 2015, up 46 percent from the preceding year.