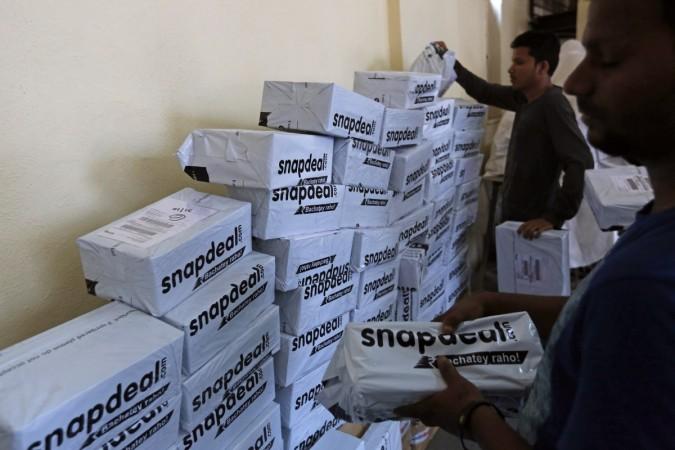 India's ₹7.4-lakh crore bill payments market is set to witness intense competition between Paytm and Snapdeal.
Though Paytm is one of the first start-ups to facilitate digital bill and utility payment services, Snapdeal is gearing up to capture a share of the lucrative market after the acquisition of mobile recharge services firm Freecharge in April for ₹Rs 2,900 crore.
The Reserve Bank of India (RBI) projects that online bill and utility payments account for less than 1 percent of the 30 billion bills annually, whose value is about ₹7.4 lakh crore, The Economic Times reported.
Flush with funds, Snapdeal and Paytm have the potential to grow their presence in the digital bill payments market, which is currently dominated by banks offering electronic payment facilities for phone, internet, water, gas and electricity bills, and insurance premia.
"It's a high-volume and high transaction business," said Shankar Nath, senior vice-president at Paytm. "Payments are upfront, and there is no cash-on-delivery involved."
While SoftBank, eBay and BlackRock are the major stakeholders in Snapdeal, Paytm is backed by Alibaba, the Chinese e-commerce company.
Currently, customers wide use both Paytm and Freecharge platforms to recharge mobile and direct-to-home (DTH) services.
Paytm is witnessing nearly 50 million mobile and DTH recharge transactions every month, with 7-8 percent of its customers paying their bills online, Nath said.
"It's mind-boggling the way people are taking to digital payments," he said.
On the other hand, Freecharge sees 25 million mobile and DTH recharges on its platform per month, according to founder and chief executive of Freecharge, Kunal Shah.
"This is a huge opportunity to cross-pollinate customers. Get utilities on board, and provide a complete set of services," Shah said.
Industry experts feel that time has come for private companies to expand their offerings rapidly, as the government authorities are currently working towards rolling out a "universal protocol" for digital bill payments, Bharat Bill Payments System.
"The banks have dominated so far, with 80% of the electronic transactions going through them, but we're focusing on the consumer experience, and that's where the private players have to innovate," said Jitendra Gupta, co-founder, Citrus Pay.