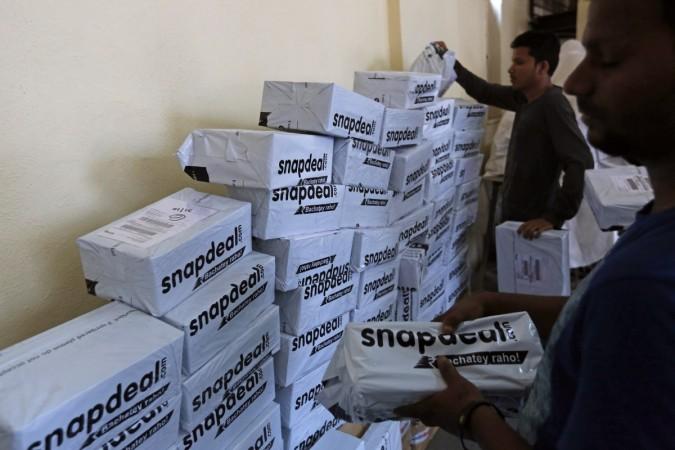 Snapdeal announced on Tuesday that it is acquiring majority stake in RupeePower.com, an online distribution platform for loans, credit cards and other financial products.
Snapdeal will now also offer consumers a financial services marketplace, which is a first-of-its-kind initiative in the e-commerce industry, the company said in a statement to NDTV Profit.
"Realizing the various difficulties that consumers face while deciding and purchasing financial products or services and the challenges that companies face whilst reaching out to the 'right' audience, we have brought RupeePower into our family, to help solve the distribution challenges of the financial services ecosystem and make it more inclusive," said Snapdeal CEO and co-founder Kunal Bahl.
In another recent acquisition, Snapdeal bought Unicommerce eSolutions Pvt. Ltd, an e-commerce management firm, for an undisclosed amount. It also bought a 20 percent stake in logistics firm Gojavas for Rs120 crore earlier in March, Live Mint reported.
Snapdeal, which has been on a shopping spree after receiving $627 million from Japan's SoftBank Group in November last year, is expected to make more acquisitions worth $1 billion this year.
On the other hand, Flipkart is in advanced talks to raise $600-800 million from existing investors. This will put the valuations of the company at $14-15 billion, sources told Live Mint.
Flipkart's presence in the online market strengthened after acquiring Myntra in a $300-million deal last May. As Myntra had a strong presence in the fashion segment, its acquisition boosted Flipkart's fashion offerings. Morgan Stanley's report estimated the share of fashion segment at 30% of India's e-commerce market.
Flipkart witnessed an exponential growth with its valuations spiralling to nearly $11.5 billion last year from $1 billion valuation in 2012. In 2014 alone, the company raised capital of around $2 billion.
According to a report by Morgan Stanley, Flipkart accounted for 44% of India's e-commerce market share, followed by Delhi-based rival Snapdeal at 32%. Amazon, launched in India in 2013, ranked third with just 15% market share, the Business Standard reported.