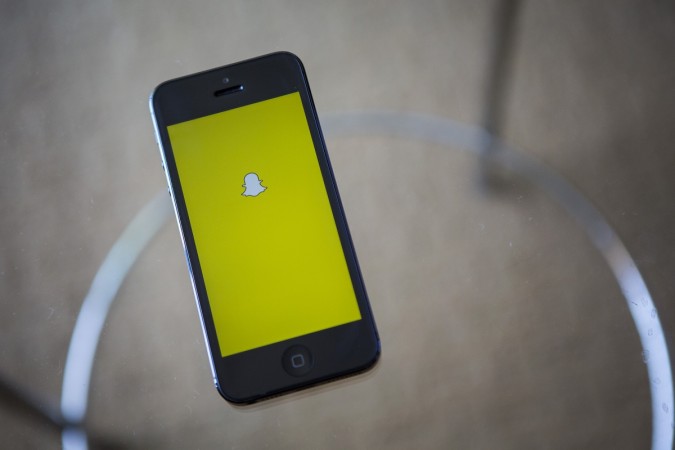 In what came as a shock to Snapchat users, around 200,000 photos plus video messages sent via the photo messaging application have been reportedly hacked and some purported nude photos were posted on notorious chat forum 4chan on Thursday. 4chan users called the event "The Snappening".
The Snapchat photo leak scandal came just a few weeks after hackers posted hundreds of celebrity nude photos, which were reportedly stolen from their iCloud accounts, on 4chan in what users referred to as "The Fappening."
However, the latest leak is far bigger in scale compared to iCloud hack that targeted scores of celebrities, including Jennifer Lawrence, Ariana Grande, Victoria Justice and Kate Upton.
According to Business Insider, the scandal could be devastating as 50% of Snapchat users are aged between 13 and 17, and users of 4chan claimed that the collection of leaked photos and videos constitutes child pornography. It went on to say that hackers got access to a 13GB library of Snapchats from a third-party Snapchat client app that has been storing photos and video files for years. It is likely that Snapchat users will be allowed to search for the stolen images soon through a searchable database.
The company said that its servers were not breached and blamed third-party apps for the leaks.
"Snapchatters were allegedly victimized by their use of third-party apps to send and receive Snaps, a practice that we expressly prohibit in our Terms of Use precisely because they compromise our users' security," Snapchat said in a statement to International Business Times on Friday.
"We vigilantly monitor the App Store and Google Play for illegal third-party apps and have succeeded in getting many of these removed."
Snapchat users even share private photos and selfies with the idea that they would vanish from the recipient's device within 1 to 10 seconds before being deleted from Snapchat servers, but a third-party app is believed to be collecting the photos and videos for quite some time.
Blogger Kenny Withers, who was first to report the Snapchat leaks, wrote in his blog that hackers stole thousands of photos from Snapchat accounts by hacking the cloud service SnapSave.
The Snap Save app was pulled from the Apple Store few months ago, but another, called Snapsave, remains available online for Google's Android phones, according to IBTimes.
Well, it may be mentioned that 4.6 million usernames and phone numbers of Snapchat users were leaked online earlier this year, forcing the company to apologise to its users. Hackers once again used Snapchat to send photos of fruit smoothies to thousands of people a month later.