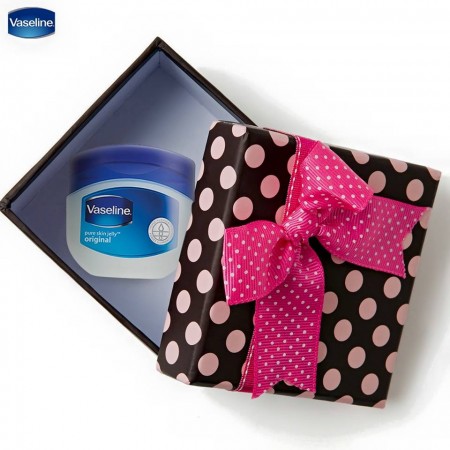 Petroleum Jelly, also known as petrolatum, is made up of mineral oils and waxes and has several benefits. From removing makeup to hydrating skin, this skincare product is multipurpose, especially during winter.
Take a look at some of the benefits of petroleum jelly.
Make-up removal: The low-cost skincare product is one of the best beauty products to remove make-up. Just rub some petroleum jelly near to your eyes and then wipe it using cotton, tissue or damp cloth. It is also said that the jelly strengthens eyelids.
Use petroleum jelly to make perfume last longer
Yes, the skincare product can be used to make you smell good through the day. Rub the jelly on your pulse points like wrists, necks, elbows, ankles and knees, and then spray the perfume. The scent stays for longer duration because of the oily skin.
Use petroleum jelly instead of pedicure and manicure
If you have no time for pedicure and manicure, then use petroleum jelly. Apply it on your hand and keep it overnight to get soft skin. The product is also used to heal cracked heels because it generates natural moisture in the skin. Rub the jelly on your feet, wear socks and keep it overnight.
Apart from this, an expert has shared six beauty hacks to look good this winter using petroleum jelly.
Smooth and shiny hair: To get smooth and shiny hair, apply petroleum jelly on your split ends.
DIY (Do It Yourself) Highlighter: Mix petroleum jelly and face powder and apply on your cheekbones to get the instant glow, the expert said.
Body Lotion: It can be used as a body lotion as well to keep your skin hydrated. Create a scrub by using the skincare product and sea salt, and then apply it on your body after a bath.
Glossy eyeshadow: For a glossy eyeshadow look, apply it on your eyelid.
Eyebrow gel: Give your eyebrows the perfect frame with the help of petroleum jelly. Use a spoolie brush or eyebrow-shaping tool, dip it in the jelly and apply it on your brows.
Embroidery rashes: Apply jelly on your skin to soothe embroidery rashes.