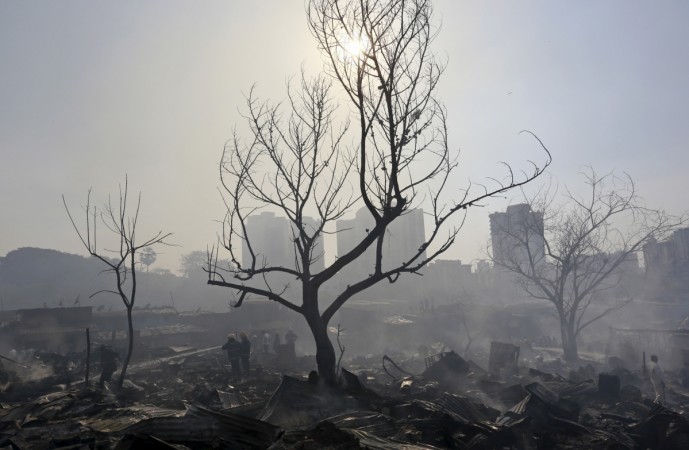 The heavy smog that has blanketed much of south Mumbai in the last three days has led to closing down of 74 civic schools in the area, with locals reporting difficulty in breathing.
The smoke from the massive fire that began at the Deonar dumping ground on 28 January has led to a "40%" increase in pollution levels, according to reports.
The Brihanmumbai Municipal Corporation (BMC) shut down 74 schools in the area in the last two days, the Press Trust of India reported.
Many residents in the areas of Govandi, Wadala and Sion have complained of experiencing respiratory problems and inconvenience due to a foul smell from the smoke.
NASA satellite images acquired by NDTV show that the smoke has covered the entire South Mumbai area and has even spread to the Arabian Sea.
Maharashtra Chief Minister Devendra Fadnavis tweeted on Saturday about his conversation with Mumbai's Municipal Commissioner.
"Spoke to Mumbai Municipal Commissioner. He assured that no stone will be left unturned to control the smoke at Deonar," Fadnavis said.
By Friday evening, 50 percent of the Deonar fire had been brought under control, according to The Hindu.
While the cause of the fire is not clear, rag-pickers are known to set garbage on fire at the Deonar dumping ground, one of the biggest such disposal sites in the city.
The drop in temperature in recent days worsened the pollution problem for Mumbai, with the Air Quality Index reaching a high level of 341 on Friday, according to the System of Air Quality and Weather Forecasting and Research (SAFAR).