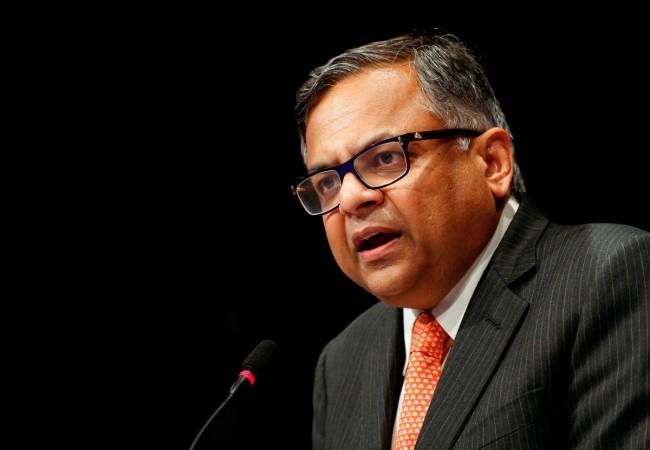 Tata Sons chairman Natarajan Chandrasekaran will build a team of dealmakers to trim unprofitable businesses and refocus on some of the group's most profit making businesses. The company will also expand its financial services and consumer businesses and further sell or merge dozens of smaller units.
Over 100 units are likely to be hit as Chandrasekaran and his team revamp the 149-year-old group.
"Chandrasekaran is hoping to increase the efficiency of the conglomerate and exit from businesses which don't fit the group's priorities or don't have the ability to scale," Harish HV, a partner at consultancy firm Grant Thornton India LLP, was quoted as saying by Bloomberg.
"He is trying to simplify the complex conglomerate business structures, many of which were created in another era due to licensing and other regulatory reasons or the need to form joint ventures," he added.
Chandrasekaran has set his primary target to revamp the firms that assemble buses in Africa, serves kebabs at London's ritzy Bombay Brasserie and sells cheap packets of salts at supermarkets in India among other businesses. There are plans to unite consumer and retail businesses, bring infrastructure companies under the same roof, club defence units together and combine technology firms.
Smart hiring — Tata's important move
Tata's smart hiring strategies are partly the reason behind the group's reputation. In May, former investment banker Saurabh Agrawal was hired as the chief financial officer, a role that was vacant for five years. Agrawal soon helped crack a deal and got Grasim Industries with Aditya Birla Nuvo merged into a $9 billion industrial group. The big Idea-Vodafone merger too had his contributions.
Chandra hired Ankur Verma, who was Bank of America's Head of India, for deals in technology, media, telecommunications, oil and gas and Nipun Aggarwal, who specializes in metals and mining deals. More hiring from banks could be expected.
Chandra's priority of restructuring Tata "is evident from the fact that the first set of core team members have come from investment banking and legal background," added Harish.