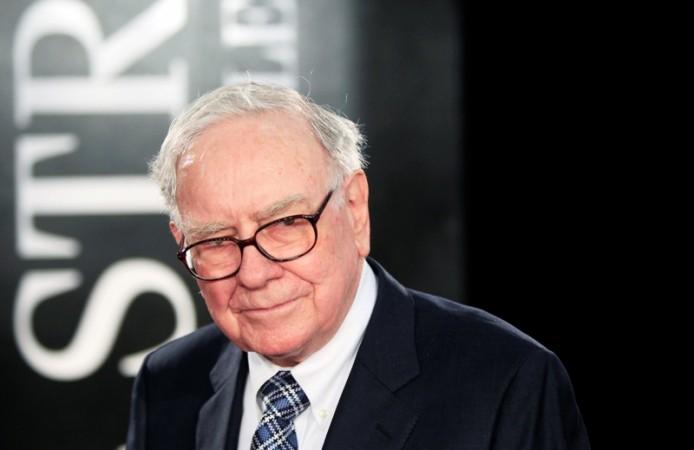 Warren Buffett's firm Berkshire Hathaway has agreed to swap $4.7 billion worth of shares in Proctor & Gamble, the multinational consumer goods conglomerate, for its profitable battery unit – Duracell.
The deal is not exactly an "acquisition" but more of a "cash-rich split-off" where both parties end up saving millions in taxes.
P&G will inject $1.8 billion in to the Duracell arm before the transaction and Berkshire Hathaway will exchange the battery unit for 52 million shares of P&G it owns.
Buffett's firm bought about 2 percent stake in the "Pantene" company for $336 million. As of November 2014, Buffett's stake has been valued at $4.7 billion.
If Buffett goes for the traditional acquisition method, he would have to pay a massive 38 percent Capital Gains tax. But by trading off his stake for the profitable Duracell unit, Berkshire Hathaway is saving a huge chunk of money.
As for P&G, the company said earlier this year that it was looking to slim down on its product portfolio to concentrate better on its core products. This deal helps P&G avoid all the shareholder concerns and help save as much in corporate taxes. Also, P&G will not have to pay any dividends to Berkshire Hathaway any more.
"We thank the Duracell employees for their many contributions to the business. They've made Duracell the global market leader in the battery category. I'm confident this new ownership structure will provide strong support for Duracell's future growth plans," A.G. Lafley, CEO of P&G, said in a statement.
Buffett also said that Duracell would fit well with Berkshire Hathaway.
"I have always been impressed by Duracell, as a consumer and as a long-term investor in P&G and Gillette. Duracell is a leading global brand with top quality products, and it will fit well within Berkshire Hathaway," Buffett said.
Experts have given a big thumbs-up to the deal.
"It's a fantastic transaction. Every single time you see one, you marvel at how beneficial it is," Bob Willens, a New York tax expert was quoted by The Washington Post.
Cathy Seifert, an analyst at S&P Capital IQ explained to MarketWatch why this was the ultimate investor's deal.
"[Buffett] is getting a franchise that appears to be discounted relative to its peers. Granted, volumes are down [in the battery industry], but Buffett is still buying an entity that has additional room for improvement, and he is buying it at a discount," Seifert said.
"Buffett is a value investor, and it is not the first time he has gone into an industry where the macro trends have been softening. He will go in, cut costs, tweak margins and amp up distribution," Seifert added.
P&G shares were down 0.05 percent in after hours trade while Berkshire Hathaway was up 0.55 percent.