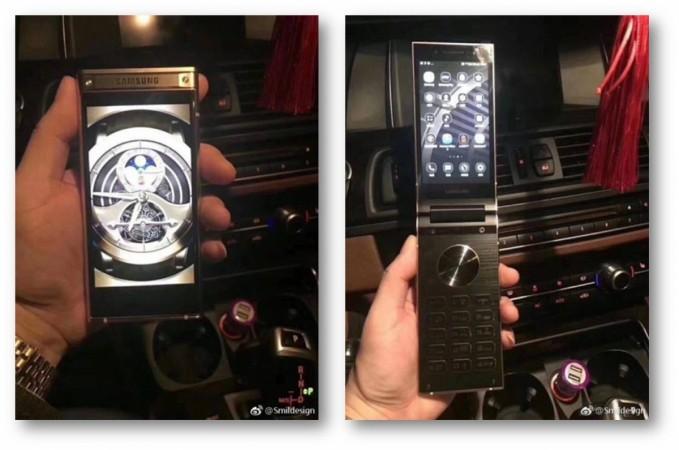 Samsung is one of the handful of companies that haven't given up on making smartphones with the clamshell form factor. Just three months after launching the Android-powered SM-G9298 flip phone in China, the company is now said to be preparing to introduce a new flagship flip phone, which is expected to be called the SM-W2018.
The upcoming Samsung flip phone, which is likely to have flagship-level specifications, stunned tech enthusiasts on Thursday in a set of leaked, live images. The pictures revealed both the external and internal displays with bezels while the alphanumeric keypad was apparently having a brushed metal design.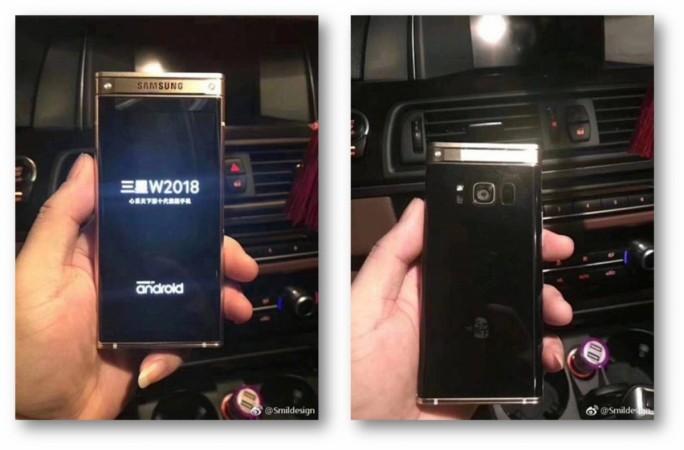 The back of the SM-W2018 looks to be made of glass as fingerprint smudges are clearly visible on the surface. The rear camera is placed right at the centre of the upper half with an LED flash on its left and a fingerprint reader on the right, a design quite similar to that of the Galaxy S8.
The SM-W2018 is also tipped to come with an Iris scanner. However, there is no solid evidence so far to confirm the feature.
According to previous reports, the SM-W2018 will sport two 4.2-inch Full HD displays, and will be powered by a Snapdragon 835 processor. The phone's storage capability is said to be 64GB, coupled with either 4GB or 6GB of RAM.

In addition, the phone will also reportedly feature a 12MP rear and a 5MP front camera, as well as a 2,300mAh battery.
Some reports last month suggested that the SM-W2018 had already entered testing, and it could run on a firmware with the version number W2018ZCU0AQI9.
Similar to the SM-G9298, the SM-W2018 is also expected to be reserved for the Chinese market, with a price tag of over $2,000.