Samsung is apparently determined to bring back the good old days of the trendy flip phones. Just over a month after announcing the Android-powered Samsung Galaxy Folder 2 flip phone, the company has launched yet another such handset on Wednesday. Dubbed the SM-G9298 or "Leader 8", the new flip phone has been confirmed for the Chinese market while its availability elsewhere is still unknown.
The phone, which is reportedly crafted from aviation-grade aluminium alloy, comes with a 4.2-inch full HD Super (1080p) AMOLED display on both outside and inside. The SM-G9298 is powered by Qualcomm Snapdragon 821 processor, coupled with 4GB of RAM – a winning combination found inside many premium smartphones from other manufacturers, including the LG G6, HTC U Ultra, Google Pixel and Pixel XL, and ASUS Zenfone 3 Deluxe.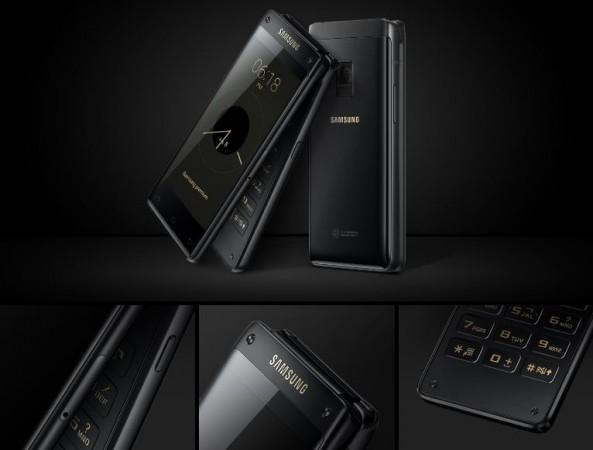 The new Samsung flip phone sports 64GB of internal storage with microSD card support. The handset features a 12MP rear camera with f/1.7 aperture and a 5MP front camera with f/1.9 aperture.
Measuring in at 130.2 x 62.6 x 15.9mm, the phone weighs 235 grams, and is packed with a 2,300mAh battery with wireless charging support. The device is also packed with additional features, such as Samsung Pay, Secure Folder, a multi-function configurable hotkey and S Voice.
The new SM-G9298 flip phone will reportedly be available only in China for now, courtesy of China Mobile. While Samsung is yet to announce the price and release date for Chinese customers, there is also no word on whether the company will launch the phone in other markets as well.
Tuesday announcement followed the launch of Samsung Galaxy Folder 2, another flip phone from the South Korean tech giant which debuted in June.
The Galaxy Folder 2 features a 3.8-inch display, 2GB of RAM, a 1.4GHz quad-core processor and a 1950mAh battery. Priced at 297,000 won (about $260), the phone supports microSD card up to 256GB, and it runs on Android 6.0.