The arrival of summer means sweaty, balmy nights – sometimes the humidity being unbearable enough to prevent even an ounce of sleep. Going commando to bed – simply put, sleeping naked – in such cases might seem like a tempting option and as it turns out, its' something you should try out for your personal health and lifestyle benefits.
From boosting men's fertility to the metabolism in both the sexes and of course – more refreshed mornings – here are the top perks of sleeping in your birthday suits.
1. Improves skin
After the entire day of being restricted within the clothes, sleeping naked offers your body the freedom of the fresh air. This lowers the risk of certain diseases, like athletes foot.
2. Controls cortisol
Being too hot in bed can cause cortisol (a biochemical in the body) levels to rise. It can increase anxiety and stress, crave bad food, and even cause weight gain in the long run. Sleeping naked keeps the temperature down, keeping the cortisol levels in check.
3. Betters relationships
Close skin contact with a significant other can increase oxytocin levels in the brain, which acts as a neurotransmitter when it comes to feel-good emotions.
4. Improves men's fertility
A study from the National Institute of Child Health and Development at Stanford University found that men sleeping in the nude instead of boxer shorts or briefs can help them achieve a 25 percent lower rate of ruined DNA in their sperm.
Allan Pacey, a leading fertility expert at the University of Sheffield, UK also shared with the New York Times: "We have known for some time that men who increase the temperature of their testicles, either through the heat exposure at work or by wearing tight underwear, have poorer semen quality compared to men whose testicles are cooler."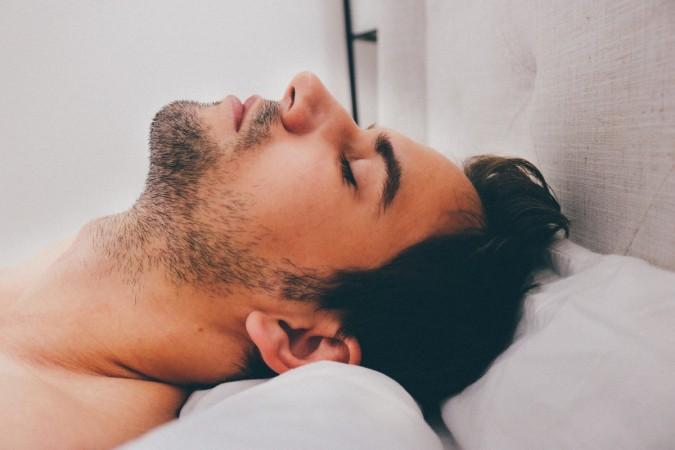 5. Boosts metabolism
Studies have shown that sleeping in a cooler environment helps the body in producing healthy fats that in turn burn the calories to generate heat. This means improved metabolism which sadly isn't possible sleeping in a warmer environment.
6. More freedom in bed
Forget badly placed drawstrings or an annoyingly twisted shirt – sleeping naked doesn't come with those issues. Also, it provides ample physical freedom and you can get that blissful sleep without feeling restrained at all.
7. Wake up refreshed
No more feeling clammy or stuck in your pajamas from sweating all night. Your birthday suit is all you need to wear to wake up feeling all refreshed!