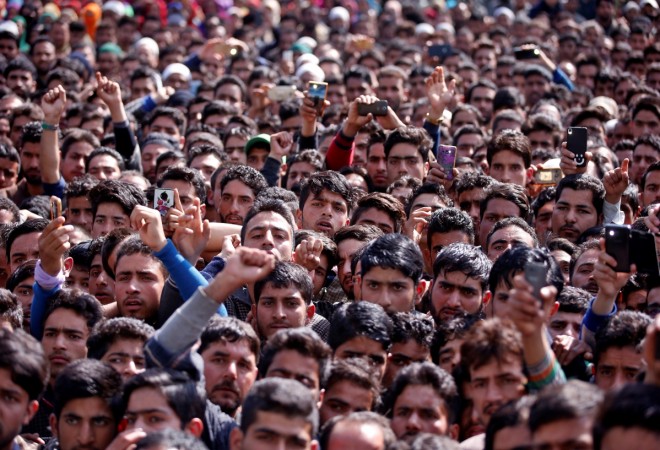 In an incident that took place in Qaimoh area of the Kulgam district of Kashmir, a group of militants turned up at the funeral of a slain group member on Sunday, May 7 and fired a series of bullets in the air as a "gun salute".
Top LeT commander killed during gunfight in J&K's Kupwara district
The incident took place during the funeral of Fayaz Ahmed alias Setha, a resident of Qaimoh area who was killed in the brief shoot out on late Saturday evening after militants had fired at the team of policemen. The team had gone to Mir Bazaar area of Anantnag to investigate a road accident. Two civilians and a cop were also killed in the attack.
According to the police, the four militants appeared in the crowd during the funeral and gave a gun salute in an apparent mark of respect by firing in the air from their AK-assault rifles.
The incident took place within a couple of days of the massive anti-terror operation carried out by over 3000 security personnel including the army, Central Reserve Police Force (CRPF) and Jammu and Kashmir Police which combed through over 20 villages, orchards and the forest areas of Shopian district to find militants.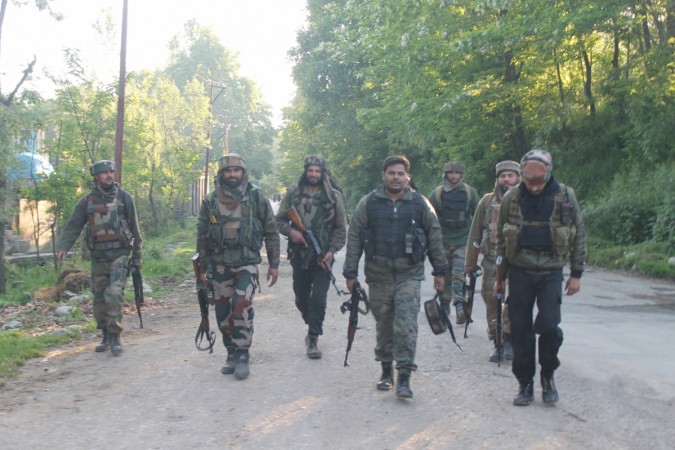 The militant, Fayaz was allegedly involved in the Udhampur highway attack on a Border Security Force convoy in August 2015. The National Investigation Agency (NIA) had announced a reward of Rs 2 lakh on him.
The funeral was attended by hundreds of people from Kashmir.