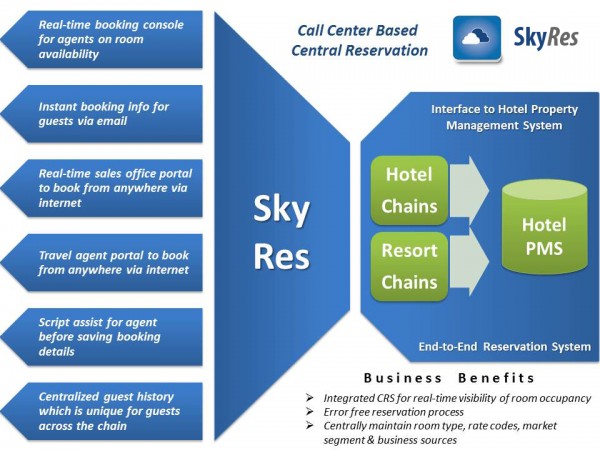 Catering to the Indian Hotel Groups, IDS Next Business Solutions Pvt Ltd has announced the launch of a new product, SkyRes, as part of the Microsoft Azure Platform-powered Sky Suite. With SkyRes, all chain and group hotels can now leverage a robust, end-to-end reservation solution.
SkyRes is seamlessly integrated with IDS Next Hotel ERP and offers reservation staff real-time visibility into room availability across all the hotels in different locations. Hotels using SkyRes can have access to global distribution system (GDS) and other online distribution platforms from a single window. This reservation system for hotels enables users to centrally maintain room types, rate codes, market segments and business sources for all the group's properties.
Since every large hotel chains work closely with travel agents, SkyRes has a special log-in for travel agents to make real-time reservations, amendments and cancellations. Travel agents can also generate arrival reports, booking reports and sales office details. They can view guest history, guest visit report and search by guest profile.
Speaking about SkyRes Central Reservation System, IDS Next CEO Binu Mathews said, "The multi-property itinerary in SkyRes enables chain and group hotels to efficiently centralise and streamline the reservation process. It also introduces flexibility on location of personnel, simplifies installation and maintenance, and has advanced data security."