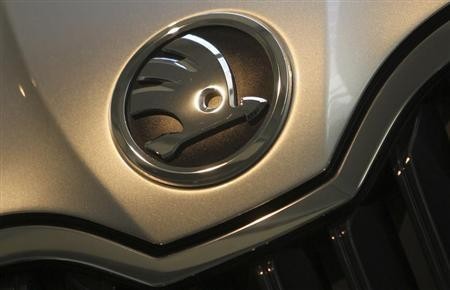 Czech car maker Skoda will start rolling out its all new 2013 Octavia in India during the festive season, said the company on Friday.
Skoda Octavia, which made its Indian debut in 2001, stopped the sales of Octavia in the country in 2010. The first generation Octavia had sold 44,900 units in the country between November 2001 and October 2010.
The company is now gearing up to introduce the same car with more elegant designs and luxurious features. It has started the production of its new car at the company's Aurangabad plant where the Superb, Yeti and Laura are being manufactured.
The all new sedan will hit the sub-continent auto market around Diwali and it will come in both petrol and engine versions.
"The new Skoda Octavia is now being produced at purpose-built facilities in one of the international growth markets. By far our most important model in the Indian market is also an engine of growth for Skoda," Skoda CEO Winfried Vahland said in a statement.
The company said that the new Octavia will have high functionality, innovative safety and comfort systems, economical consumption and typical Skoda value for money to offer its loyal consumers in the country. However, the price of the car hasn't been revealed yet.
Excited about the return of Skoda's bestseller Octavia in India, Sudhir Rao, Managing Director, Skoda Auto India, said, "The Octavia model line launched Skoda in the country 12 years ago has enjoyed cult status in India ever since. The Octavia has always been the heart of the Skoda brand. The new-generation Skoda Octavia, which will be introduced here in the festive season, will be a game-changer as it is the largest, most comfortable and lightest Skoda Octavia ever made."