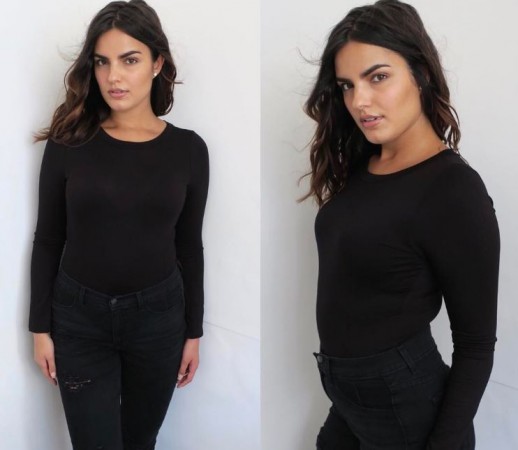 At a time when models are obsessed with toned tummies and sculpted butts, this US-based model inspired several to gain weight.
Model Liza Golden-Bhojwani, who is born in Texas, is one of the most successful models in the country, but her journey to the pinnacle was not simple.
Also Read: Plus size model Ashley Graham not afraid to flaunt her curvy figure
Liza's journey from a size 0 model to curvy is inspiring and she is reminding the world to accept bodies of all size. Liza, who started her modelling career at 17, was skinny, but now she has embraced her healthy transformation and she is looking "sexier than ever".
Earlier this month, she posted a before and after photo of herself, that was taken three years apart. The left photo was clicked in 2013 when she was at the peak of her modelling career, while the right is a recent photo.
"A little flashback Friday action for you. This caption will be long and won't fit, so if you'd like to read please find the rest in the comment section....The left side was me at the start of the peak of my career. My first proper fashion week where I was actually the size I needed to be," she wrote in her Instagram post.
Liza said she was on top of her career and was booking amazing shows, but this had taken a toll on her health. She realised this when she fainted while preparing her low-calorie meals. She then called it quits with the diet and workout regime.
"I called it quits with the diet and workout regime I was put on and decided I could do it on my own. I thought to myself, I can still be this thin, but I'll just eat a little more so I don't feel so horrible. Well, eating a little more turned into eating nearly a bag full of almonds, which then turned into eating full-size meals, which then turned into a full blown binge. I was craving every single food you could imagine and I was giving in to every craving even though I knew this was such an important time in my career," she wrote.
She started gaining weight and this affected her career, as she lost several big offers.
"I went on many a casting with one exclusive option being on my schedule, but after meeting the client I knew the reason for me not nailing the gig, my size," she concluded.