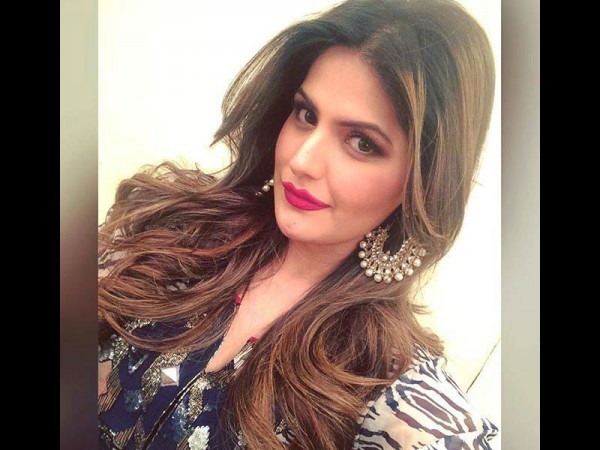 Zareen Khan is one such actress who was lucky enough to make her debut opposite none other than Salman Khan in the movie Veer. Although it was kind of a dream debut for any aspiring Bollywood actress, things did not turn out to be in her favour for some reasons.
Zareen was seen playing a traditional character in Veer, but the kind of roles she had been doing post Veer are in complete contrast to her debut. She has lately been seen mostly playing bold and sensuous roles on screen in most of her movies.
Also read: Zareen Khan lashes out at Aksar 2 producers: Kissing duration was increased for no reason
After the debacle of Veer, Zareen tried to establish herself in the industry by featuring in two other big movies – Ready and Houseful 2. But none of the two films brought any laurels for the gorgeous diva.
This is when Zareen apparently decided not to go for the big movies, and rather try her luck in films that do not feature big stars. After three years of Houseful 2, she bounced back with Hate Story 3, surprising all by playing a seductive character.
Apparently, the decision to shed the traditional image worked in her favour as Zareen grabbed much attention by her bold scenes in Hate Story 3. She not only flaunted a lot of skin in the film, but also turned the heat on by her love-making scenes.
She was then seen flaunting her curves in two item songs for Veerappan and Wajah Tum Ho a year later. It was clear by now that Zareen's experiment of being seductive rather than "good girl" on the big screen worked wonders for her.
Continuing the trend, the 30-year-old actress came up with another erotic thriller Aksar 2 in 2017. This film also featured her in a bold manner as she was seen having a number of lip-locks and skin show in Aksar 2.
However, her latest release 1921 did not feature her in such a bold role, suggesting that Zareen is no more interested in doing just sensuous roles. As a matter of fact, Zareen had a backlash with the makers of Aksar 2 as according to her, she was not told about the bold scenes beforehand, and was made aware of it only during the shooting.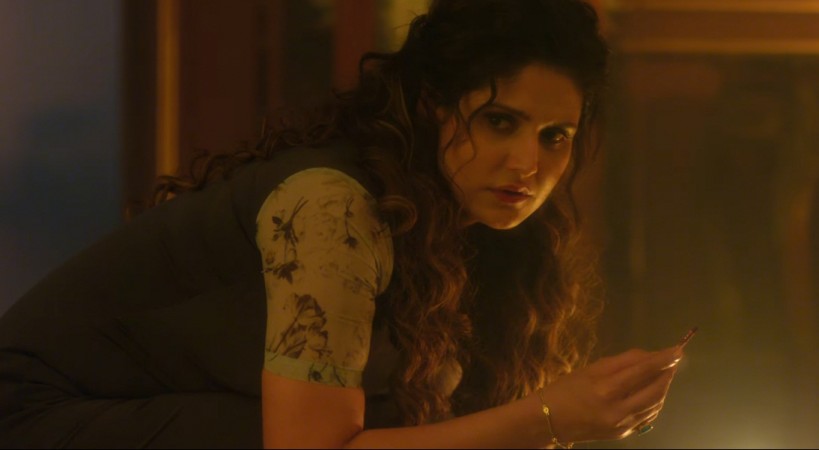 In a recent statement to an entertainment portal, Zareen said that she has no qualms in doing bold scenes, but she will do it only if the makers keep the details open from the first day.
Nonetheless, what is most praise-worthy is the fact that Zareen has managed to get films despite having a bad start. Unlike Katrina Kaif who was also launched by Salman, Zareen does not seem to be having a constant back up by the superstar, but she still is very much in the industry.
There are other actresses who were launched by Salman, but they failed to make it big or even exist in the industry. For instance, Sneha Ullal had made debut in Salman's Lucky: No Time For Love, but now she is just vanished from Bollywood. After being launched by Sallu bhai in Jai Ho, Daisy Shah too attempted Zareen's formula of going bold on screen in Hate Story 3, but she could not hog much limelight.
Although Zareen is yet to register a big hit to her credit, she refuses to just give up, and that is what deserves an applause.