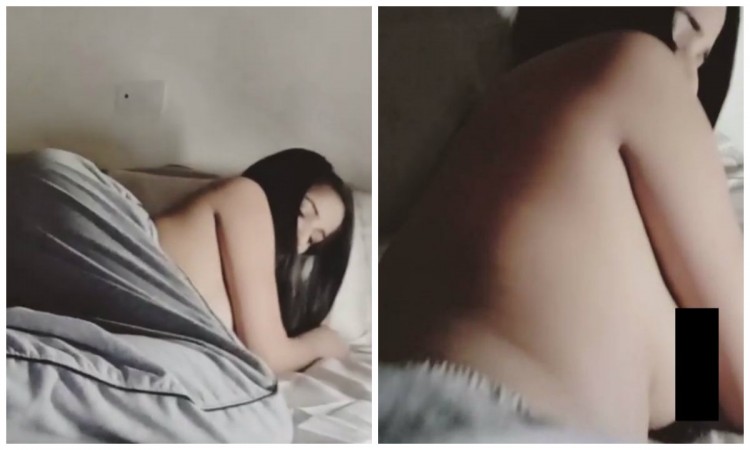 Poonam Pandey seems to be unstoppable when it comes to setting the temperature high on social media. The diva has now posted a video on Instagram in which she is seen teasing fans by going completely topless.
In the video, Poonam is seen lying on a bed wearing just a trouser and nothing on the top. As the camera zooms close to her, the sizzling diva gets up, tactfully covering her assets with her long hair and hand.
However, she flaunts enough to make her fans go weak on their knees. It again appears to be an attempt to promote the Poonam Pandey app as she mentioned in the caption of the video that the full video is available on the app.
Poonam had shared a similar video just a few days ago. She had exhibited her oomph factor and was seen unzipping her pant. That video also had the caption asking fans to watch the full clip on the app. Well, she certainly knows how to encourage her followers to download her app.
She often posts semi-nude clips to titillate her fans. Although Poonam does not have any remarkable on-screen work to her credit, she still has over 2 million followers on Instagram, thanks to her steamy pictures and videos.
The 27-year-old actress had risen to fame with a similar act when she announced that she would strip down in public if India win the 2011 cricket World Cup. Although India won the cup, Poonam did not fulfil her promise saying that the BCCI did not allow her to do so.
Watch Poonam's latest topless video below: