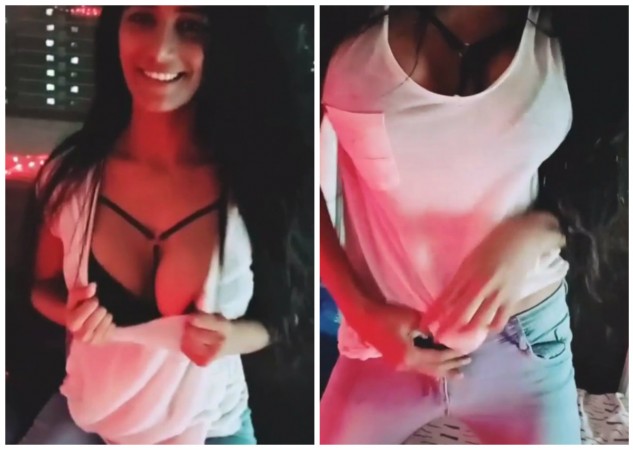 Poonam Pandey has once again raised the temperature on social media with a strip tease video. She posted a video on Instagram in which she is seen teasing her fans by partially stripping down, flaunting her curves and innerwear.
The video shows someone recording the clip, while she titillates her fans by first giving a glimpse of her assets, and then unzips her jeans to show her underwear.
It apparently was an attempt to promote the Poonam Pandey App as she mentioned in the caption that it is just a teaser and the full strip tease video is available on her app. However, it is not known if she fully strips down in the videos uploaded on the app.
It is pertinent to mention that Poonam had risen to fame by announcing she would completely strip down in public if India would win 2011 Cricket world cup. Although ultimately she did not fulfil her promise saying that the BCCI had refused to give permission, this controversy had made her quite popular overnight.
The diva is known for posting extremely sleazy videos on social media. During one of her live videos on Instagram, Poonam had even suffered a nip-slip. Although she appeared to be embarrassed and shy in the video when she realised the goof-up, many felt that she did it deliberately.
Watch her strip tease video below:
She had posted topless pictures and clips ample number of times, but fans always demand for more.