Six women, who were reportedly unaware of the issue at Sabarimala, ended up at the foothills of the shrine where they were asked to turn around on Monday. And now, six tense days of stand-offs between the devotees/protesters and the police along with a small group of women who tried to visit the temple has come to an end with the temple being shut down till November 4.
Five of the six women, who ended up at the foothills of Sabarimala, are reported to have come from Guntur in Andhra Pradesh, according to The Times of India. While four of them returned immediately after they started the climb, one person was able to make it a bit more toward the temple but was also forced to turn back.
The group happened to stumble into the Sabarimala temple premises unawares, notes the report. They were on a tour of temples in Kerala and Sabarimala was a part of it.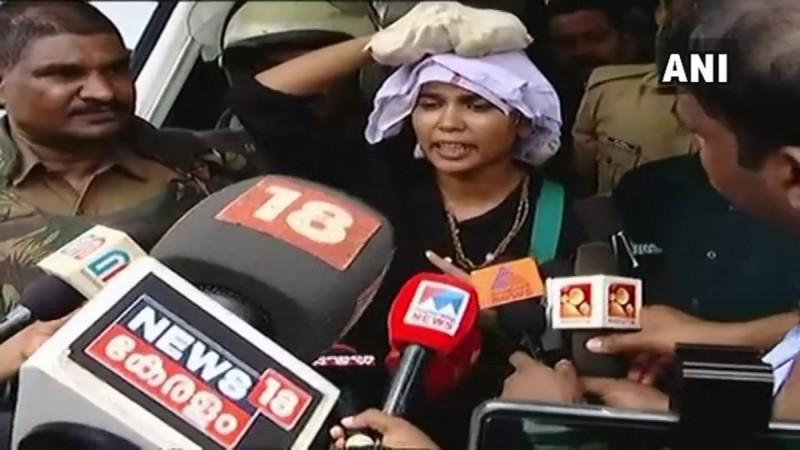 The sixth woman, from Kozhikode, is reported to have approached the police for permission and protection as she wanted to go up the hill but was also unsuccessful. In fact, the bus she was on was stopped even before she reached Pamba and was forced to get off the vehicle, notes the report. The police had to rescue her from the angry mob.
The Supreme Court's decision to open the gates of Sabarimala for all to pray, both men and women, was a controversial and polarising one. While many welcomed it, seeing it as a way forward, many others saw it as an attack on tradition and beliefs.
The doors to the inner sanctums of the temple were technically open for women of all ages, but no women were allowed to enter. Protesters and devotees were seen not only gathering outside on the streets raising slogans, women, who tried to make it up the hill, were physically pushed back, stones were pelted at them, and some of them were even attacked by angry mobs.
On the other hand, the temple's head priest and the Travancore Devaswom Board, which manages Sabarimala temple, were adamant on not allowing women to enter, from threats to pleas, religious groups and protestors tried their best to keep what they believed to be the temple's "sanctity" intact. The priests even threatened to shut the temple down if any woman enters the shrine.
This season, a total of 13 women attempted to climb Sabarimala, but they were all turned away, many by force, in spite of the police offering protection. Local authorities were, however, able to avert any incidents of serious violence or rioting in the region.