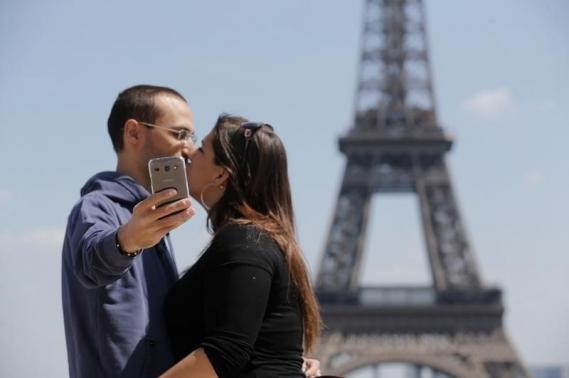 The rage of selfie, or self-clicked portrait photographs has been blowing away many people. From US President Barrack Obama to your next-door neighbour, the selfie bug has bitten everyone.
Earlier, smartphones use to feature front cameras only for VOIP calling. But noticing the craze around selfies, most of the contemporary smartphones feature strong cameras on the front. Smartphone makers have released numerous models focusing on the front camera for clicking better selfie images. Makers have started selling accessories like selfie stick or Lenovo's selfie flash for getting impressive selfies.
Though a better and powerful sensor with all these accessories definitely helps capturing better images, apps focused on clicking selfies can help you to click the best shot.
Here are our picks.
Candy Camera for Selfie
For clicking unique selfie images, the app features 100 artistic filters to choose from. Along with it, the app also features an editing tool to get more out of it. The editing tool allows you to change brightness, contrast, saturation, resolution, and crop and rotate photos. The editing feature also features much required LOMO and mosaic effect. With an intuitive interface, the app has a whitening effect to give you makeup look and allows you to share the images on Instagram, Facebook, Twitter and more.
B612- Selfie with the heart
Apart from clicking selfie snaps, the B612 allows you to click a 3-second video selfie by simply tap and hold. Apart from this, the app features 78 filters, random filter pick, vignette mode, tilt shifting and silent shutter clicking. The B612 also supports selfie sticks and features an in-built timer. The app also helps to share the images to social networks in a single click.
Selfie Camera- Facial Beauty
Developed by Yahoo Japan Corporation, the selfie camera app features facial beauty enhancer to make your skin more glowing, soft and smooth. By enhancing, the app automatically changes the skin complexion of the person. The app features over 20 filters to pick from and also one touch share ability to all popular social websites.
YouCam Perfect- Selfie Cam
Developed by Cyberlink dot com, the YouCam Perfect includes an extensive set of tools to further perfect your shots. Re-touching effects let you edit tired eyes, adjust skin tone, add filters, easily remove wrinkles and reshape your face with just a few touches. The app features several utility features, including beauty circle, which allows you to create you personalised beauty profile. The app aollows beauty experts to keep themselves up-to-date on the latest happening in make-up, fashion and style. The app exchanges make-up ideas, tips and suggestions to users. Besides, it features image editor and readymade template to beautify your images further.
RetroSelfie- Selfies Editor
Rather clicking images, this app supplies much necessary editing tools to enhance your selfies before sharing. The app features numerous retro effects, frame templates and selfie stickers. The editor allows you to change the auto-focus of the image, enhance, crop, resize and rotate. It also helps you to share the images to social networking websites.
Flash Selfie
Build on a simple but effective concept, this app helps you to click selfies in tough light conditions. The app uses the screen to glow up and supply enough light so that the camera can click the image with much required details. The app also features an option of 11 different colours to pick from. Picking one will change the light and the resulting image.