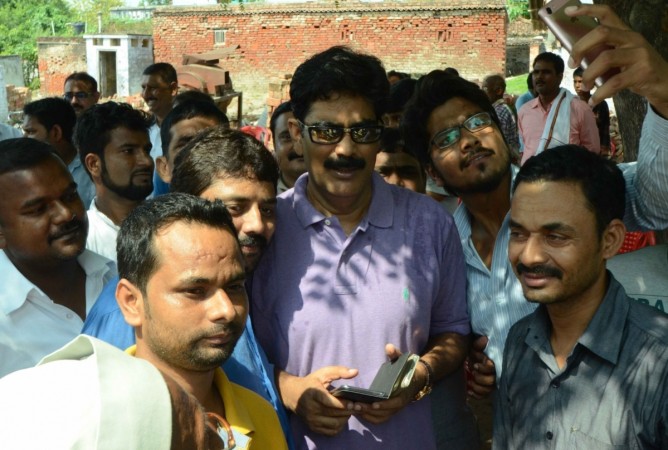 A district court judge in Siwan who had given life sentence to RJD member Mohammad Shahabuddin in a double murder case was transferred on request when the accused was released on bail this month.
Ajay Kumar Shrivastava, the additional district and sessions judge (ADJ), felt unsafe living in Siwan after Shahabuddin was granted bail on September 7. He was released from jail on September 10. The Nitish Kumar government, which approached the Supreme Court to cancel the bail, has given protection to Shrivastava, who was transferred to Patna. Shrivastava was the head of a special court that was constituted to try cases against Shahabuddin.
"A sense of fear has gripped residents of Siwan ever since Shahabuddin reached home," Shrivastava said, quoting from a report sent to the state government by the Siwan administration. "We have provided security to at least 20 people since Shahabuddin's release," Siwan Superintendent of Police Saurabh Kumar Sah told the Times of India last week.
Shrivastava had written to the high court seeking a transfer, which was approved and the notification was sent on September 9.
After Shahabuddin's release, the Bihar government and father of the three men that Shahabuddin is accused of murdering have filed petitions in the court. Chandrakeshwar Prasad, the father of the three murder victims, said in his petition that he feared for his life after Shahabuddin was released.
The Supreme Court has given time to the Siwan strongman to file his response. The next hearing for the case is scheduled to be held on Monday.
Shahabuddin was given life term for the deaths of Girish and Satish Raj that happened in 2004. The case for their brother Rajiv Roshan's death, who was an eyewitness and was killed in 2014 before he could appear in court, is ongoing. Shahabuddin was given bail in the Rajiv Roshan murder case. He has already served 11 years in jail.