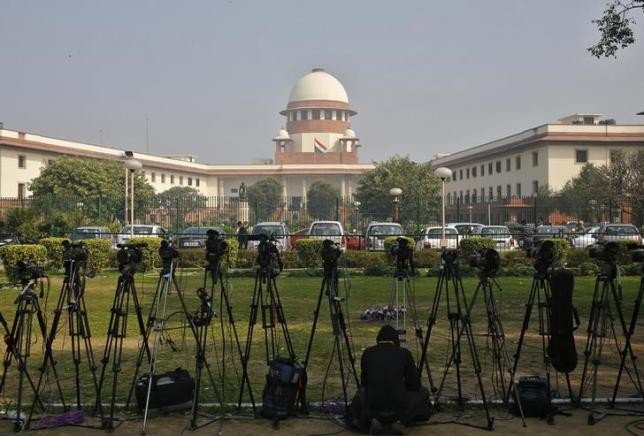 The Supreme Court has ordered the Kerala Police to form a Special Investigation Team (SIT) to investigate a naval officer's estranged wife's allegations of wife-swapping in the navy. The apex court rejected the woman's plea that the Central Bureau of Investigation (CBI) should take up the case.
The woman had accused her husband and five other officers in INS Kochi and the spouse of one of being involved in wife-swapping. She had alleged that she was tortured and sexually abused when she refused to indulge in wife-swapping, the Times of India reported. In 2013, she filed a case against her husband, parents-in-law and sister-in-law for allegedly mentally and physically torturing her.
"The facts and circumstances in which the offence is alleged to have been committed can be better investigated by the state police," a bench led by Chief Justice of India TS Thakur was quoted as saying by the Indian Express.
The state police had argued that they had examined 70 witnesses in the case.
The court said the probe into the case should be preferably finished in three months. It also told the police the SIT should be led by a deputy inspector general-rank officer.
The woman, in her petition, which was being heard on Thursday, sought the transfer of the case to the Delhi High Court from Kerala. She said naval officers were influential people. The court rejected her plea, but told the Kerala Legal Services Authority to assign a senior advocate to argue her case.
The woman had got married in 2012 to the naval officer, but did not have cordial relations. She was reportedly forced to leave his house, but without her important documents, laptop and cell phone. Later, she filed cases against her husband's family, his friends, colleagues and seniors for assaulting her, the TOI said.
She had accompanied her husband aboard INS Kochi in March 2012, where she was reportedly invited to attend wife-swapping parties. She also said she had found her husband in a compromising position with a senior officer's wife and that there were attempts to prove her insane, the TOI reported.