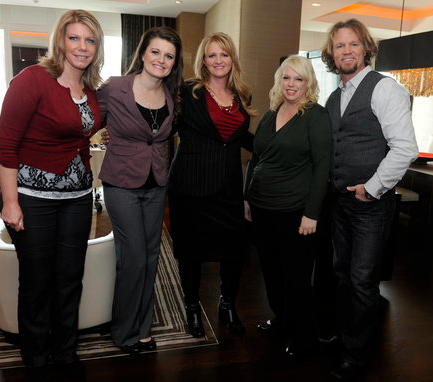 When "Sister Wives" returns on TLC with season 6, it is likely to focus on the impact of Kody-Meri divorce and the various legal issues faced by the polygamist family.
Apart from the legal adoption of Robyn's children, the family will also have to deal with the lawsuit in the 10th US Circuit Court of Appeals against the anti-polygamy law in Utah, which forced them to flee from the state and settle down in Las Vegas.
The State Attorney General's Office requested the federal appeals court in Denver for an extension of deadlines. The case is currently due in May, according to Fox 13 Now.
"This case is fairly novel, factually and legally complex, and relates to the constitutionality of Utah's bigamy statutes and the legal status of polygamous practises and marriages in Utah, particularly whether such practises and marriages may be criminalised in conformity with the Constitution, and more time is necessary to adequately address the novel issues presented," stated Utah Federal Solicitor Parker Douglas.
Citing the reasons for extension of deadlines, he wrote: "Undersigned counsel is currently defending the matter of Utah Republican Party making it impossible to file a suitable opening brief in this matter, as undersigned counsel is responsible for both cases, and the district court has made it clear that there will be no alteration of the scheduled preliminary injunction hearing and briefing."
So it remains to be seen how Kody and his four wives, Meri, Janelle, Christine and Robyn, manage to handle the legal issues.