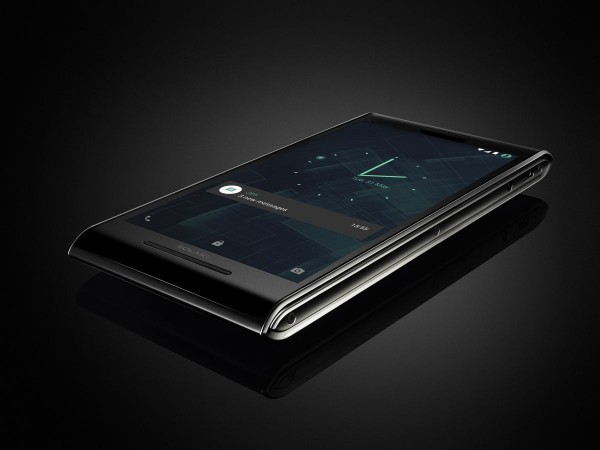 Back in April, Israeli tech firm Sirin Labs had announced that it would be launching a smartphone that would essentially be ultra-secure. The Solarin phone Sirin had announced so long ago has finally been launched, and will be going on sale with a $14,000 price tag.
Sirin, during the April announcement, had said the phone would cost $20,000.
The Android phone will be going on sale through the company's flagship store in London's Mayfair district on June 1 and through high-end departmental store Harrods from June 30.
While the $14,000 price tag attached to the Solarin may seem steep, Sirin Labs' believes the price is justified as the device is "aimed at the international businessperson who carries a lot of sensitive information but doesn't want to compromise on usability, quality or design."
Coming down to the Solarin's specs, the smartphone packs a Qualcomm Snapdragon 810 processor, a 23.8 MP camera and a 5.5-inch screen with 2K resolution.
Read More: India's next PARAM supercomputer coming in 18 months
The device reportedly uses chip-to-chip 256-bit AEC encryption — the kind of tech defence forces employ to keep their data secure, and incidentally, also the same kind of encryption WhatsApp employs to keep users' messages private.
The device is also said to feature a physical security switch for added encryption.
At the time of the device's announcement, Moshe Hogeg, one of Sirin Labs' investors, had said the device was aimed at executives who would rather spend on an expensive device than run the risk of losing precious data.
Read More: MyShake app uses smartphone accelerometers to detect earthquakes
The Solarin has been launched at a time when encryption and governments snooping on users' data have become touchy subjects.
While governments may not be really interested in reading the messages shared between couples in love, they are said to be more concerned about finding out whether a couple of terrorists are planning something nefarious. With end-to-end encryption, the likes of which can be found on WhatsApp, preventing the early detection of acts of terror, the authorities are wary of terrorists getting their hands on Solarin smartphones and storing all their plans on them.