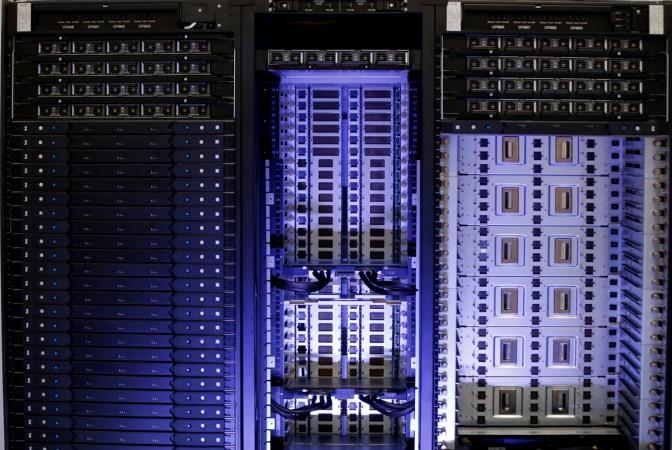 Ministry of Science and Technology Secretary Ashutosh Sharma recently said India would be getting new supercomputers as part of the government's Rs. 4,500-crore National Supercomputing Mission. In an interview with the International Business Times, India, Sanjay Wandhekar, associate director and head of the Department of High Performance Computing at the Centre for Development of Advanced Computing (C-DAC) said the first of the 73 new supercomputers will tentatively be ready in 18 months.
According to Wandhekar, the supercomputer will be a part of the PARAM series of supercomputers C-DAC has built, and unlike most other supercomputers the country has, this one, with a computing speed of 1 petaflop, will be designed, developed and manufactured entirely in India. A "flops," or "floating point operations per second," is a measure of computing power. The higher the number of flops, the faster the computer. A petaflops is equal to a quadrillion, or a thousand trillion, flops.
Adding that the computer is still in its early stages of planning and development, Wandhekar said the supercomputer would operate from a yet-to-be-decided institute. He also said the exact application of the new PARAM supercomputer is also yet to be decided.
The last PARAM supercomputer to begin operations was the PARAM Kanchenjunga, built by C-DAC and inaugurated by Shriniwas Patil, governor of Sikkim. The supercomputer, stationed at NIT Sikkim's PARAM Kanchenjunga Supercomputing Centre, is expected to be used for engineering research conducted by the faculty and students at NIT Sikkim as well as researchers across the state.
The National Supercomputing Mission was launched in March 2015 and would be implemented by the Department of Science and Technology and Department of Electronics and Information Technology (DeitY) through C-DAC and Indian Institute of Science (IISc), Bengaluru.