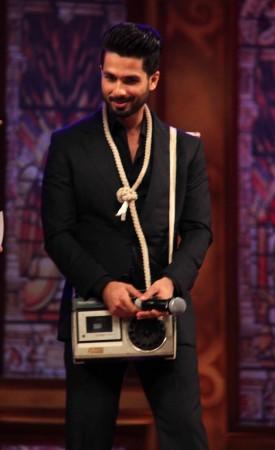 Rumours were rife that "Haider" actor Shahid Kapoor was set to get engaged in Delhi on Wednesday. However, Shahid's fans can take a chill pill as the actor is not getting engaged.
The "Haider" actor, who is one of the most eligible bachelors of the film industry, has denied the reports of his engagement with a Delhi based girl.
The rumours started doing the rounds on social media after celebrity blogger, Miss Malini, reported about the engagement news. It also stated that the girl is not from the film industry and the ceremony will be held in Delhi.
"This comes as quite the surprise considering there hasn't been any news of him seeing someone, but from the sounds of it, an engagement ceremony will be held in Delhi at some point during the day. The girl in question is not someone from the industry," read the blog.
But the actor was in Mumbai on Wednesday preparing for Life OK Screen Awards. When contacted, Shahid's team told Deccan Chronicle that he is not in Delhi.
"The bloggers information is completely false and Shahid Kapoor is not in Delhi. He is not getting engaged and he is in Mumbai preparing to go for an award function tonight," Shahid's team told DC.
The actor was indeed in Mumbai last night as he attended the annual Screen Award event, where he got Best Actor award for his performance in "Haider".