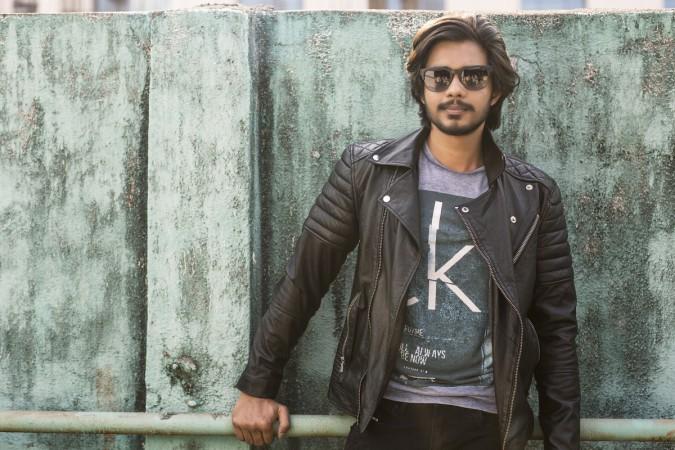 Indian film director Mohit Suri's prodigy Ved Sharma recently released a new single "Heer" and it has been winning hearts ever since. Not only the soulful music but his chance meeting with ace singer Ash King, who later introduced him to Mohit Suri, seems nothing less than a fairy tale. After all, Ved hailed from a small town called Dabra in Madhya Pradesh and coming to Mumbai and making it big someday was a distant reality.
Speaking exclusively to International Business Times India, Ved said his journey has been nothing short of a spectacular. Extending his gratefulness to EMI Records India and Mohit Suri, the young musician said: "When Ash King introduced me to Mohit Sir, I made him hear a song I had written, composed & sung. At that point, he (Mohit) told me about a concept that he was working on (VYRL Originals) to give independent musicians a platform to showcase their music outside of Bollywood films. After months of hard work, we recorded the song in Mumbai. He's been a great mentor through this process."
When asked about his meeting with Ash King during a film promotion trip in Madhya Pradesh, Ved said that the meeting turned his life around. Like any aspiring singer, he was hoping to that someday he would get the chance to showcase his music to the world.

However, the journey of the young singer was not easy. Ved, being the only musician in his family, drew inspiration from several artists like Tochi Raina, Kumaar, Shabbir Ahmed, Ash King & Salim Sulaiman. He told IBT India: "There was a time when I relentlessly practiced every day back home. I learned how to play instruments, how to produce & compose music all by myself. I rehearsed in the studio whenever I had the opportunity."
Ved's journey in the entertainment world began at the age of 16, when he joined a local radio station as a radio jockey and a voice-over artist and according to him, he learnt a lot during these days. "I was surrounded by music everyday when I was an RJ. That's when I discovered my true passion for signing song, writing & composing music," Ved said.
Speaking about "Heer", which is a contemporary love ballad, composed, sung and written by Ved himself, he said the inspiration came from "his surroundings and situations. It's a song that's very close to my heart," said the artist.
Speaking on the release of Heer, Mohit Suri said: "Our intent was to go far and wide and hunt for artists who are incredibly talented and provide them with this platform we have created for independent musicians. I've always loved working with new singers, songwriters, and composers and I'm so glad that we discovered a talented artist like Ved from a small town in India for this project."
When asked about his future plans, Ved said he wants to keep creating music for his fans. "Lot of exciting things planned for the year will disclose everything in due course," he added.
Check out the video here: