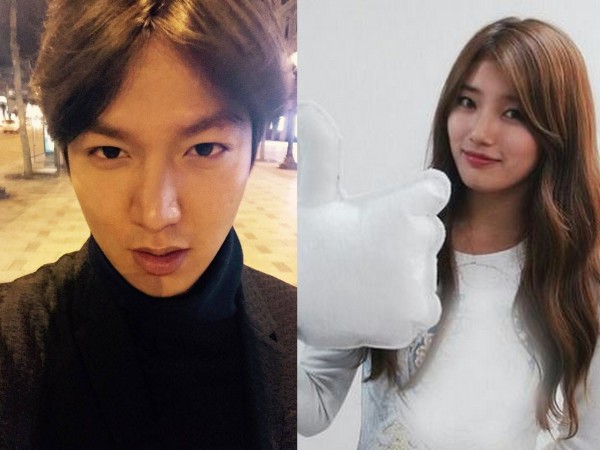 South Korean singer-actor Lee Min Ho, who is said to be one of the biggest SNS stars, has been dating singer- actress Suzy Bae.
Reports of Min Ho dating Suzy started doing the rounds after a Korean media outlet, Dispatch, published photos of the two holidaying in London.
The rumours were later confirmed by Min Ho and Suzy's representatives.
StarHaus Entertainment, representative of the 27-year-old Gangnam Blues star, in a statement said that the couple has been seeing each other for around a month.
"Hello this is Starhouse entertainment. We would like to respond to the reports from a media source today. The two have been seeing each other for around a month. They are in a careful stage where they are seeing each other with positive feelings. Please look on them with fondness," the agency said.
Representative of Suzy, who is a member of the well-known Korean-Chinese K-pop girl group, Miss A, also confirmed the same.
"Suzy and Lee Minho have been seeing each other with good feelings since a month ago. Suzy and Lee Minho headed to London and Paris respectively for a schedule and after traveled London together and had a very memorable time. Please look on them with fondness," Suzy's agency JYP Entertainment said in a statement.
Meanwhile, sources close to Min Ho expected that his admirers would unfollow him on social media, but interestingly the followers have increased drastically.
After the confirmation of the singer dating Suzy, likes on his official Facebook, Instagram and Weibo of the singer increased drastically.
"We expected that some fans would unfollow and dislike from his SNS pages, however, it has shown an increase, which is very surprising. Many fans are also showing a lot of supportive comments as well," an affiliated member told a Korean celebrity gossip site, Koreaboo.