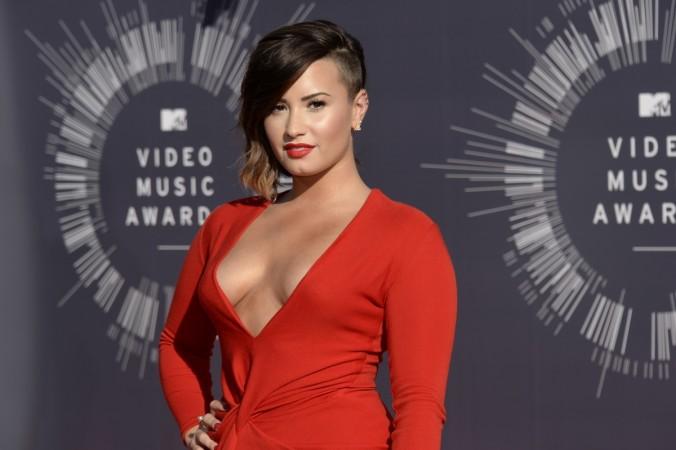 Singer Demi Lovato, who was hospitalised early last month after an overdose, is left shocked by rapper Mac Miller's recent death. Exclusively reported by Hollywood Life, a source revealed that the singer is extremely upset with Miller's overdose and realises that it could have been her.
"Demi has been rocked by Mac Millers death," the source revealed. "She feels like that could have been her, not surviving an overdose. She has been crying and fighting back tears since she checked into rehab, and hearing about Mac's death has only made things more real."
The insider further added, "Even though she was never really close with Mac, she would like to go to his funeral to pay her respects if she can break away from rehab. Demi is doing her best now to stay sober and believes that Mac's death, while sad, is something she can learn from and use to draw strength from. Demi feels like, he died so that she can live."
Demi who has been open to her fans about her struggle with addiction was hospitalised for two weeks, after which she moved to a rehab centre where she is currently receiving treatment and help for her drug addiction.
On August 6, Lovato wrote a heart-warming message to her fans promising to keep fighting. "I have always been transparent about my journey with addiction," she wrote. "What I've learned is that this illness is not something that disappears or fades with time. It is something I must continue to overcome and have not done yet."
Reports about Demi trying to sell her Hollywood mansion, where she was living in at the time of her overdose, have also been doing the rounds. According to RadarOnline.com, Lovato is desperate to get rid of the house and is even willing to lower the price.
After news of her overdose, Demi received loads of support from fans as well as friends from the industry. In an interview with Elle, fellow singer and Demi's childhood friend, Selena Gomez got emotional saying, "All I'm saying is, I reached out personally. I didn't do a public thing. I didn't want to. I…I love her. I've known her since I was seven. So…it's…that's what I'll say."