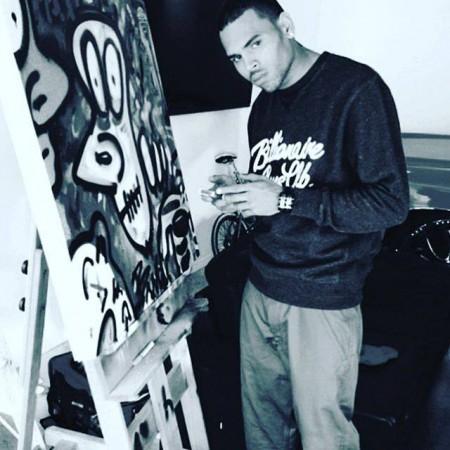 Singer Chris Brown was arrested moments after his concert at the Coral Sky Amphitheatre in West Palm Beach, Florida on Thursday night. The 29-year-old singer was at the venue as a part of his nationwide concert tour to promote his new album.
The Palm Beach County Sheriff's Office revealed that the singer was arrested on an out of county warrant and was later released after posting a bond of $2,000 bond. Law enforcement sources told TMZ that Brown's arrest is based on an outstanding felony warrant in Tampa. "It appears the warrant was issued in connection with an alleged attack at a Tampa nightclub last year. Chris was in the DJ booth when he allegedly attacked a photographer," the article elaborated.
Soon after the arrest, Brown's Instagram handle posted a picture of his performance with the caption "What's NEW????" followed by an eye-roll emoji and "Show tomorrow!!!!"
Brown has been maintaining a low-profile for the past few months—busy with his concert tour. Local news channel WPTZV reported that the singer's warrant is dated April 2017 after he punched a photographer during an appearance at the Tampa club. He is scheduled to perform at the club—to promote his new album—on Friday night. The concert titled 'Heartbreak on a Full Moon Tour' will continue till August 4.
This is not the first time Brown is facing legal charges. In 2009, his then-girlfriend, Rihanna accused him of physical assault charges following which he received five years' probation and community service. In 2013, Brown and his bodyguard were arrested after involving in an alleged altercation at a hotel in Washington DC. He was charged with felony assault but was later released without bail. He was infamously known for smashing his mother's car window during a family rehabilitation program.