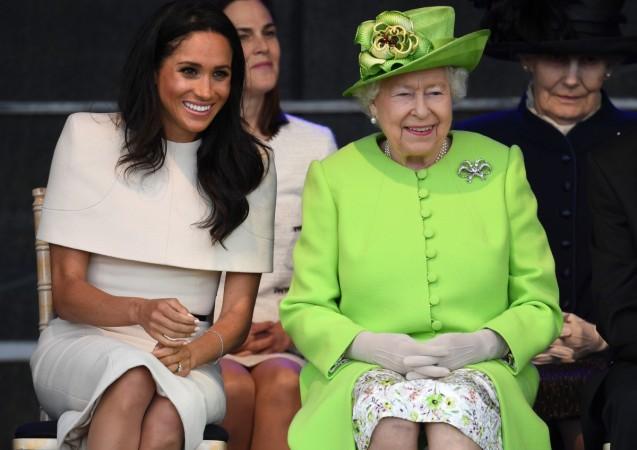 Thomas Markle is in apparent distress! The 73-year-old fears that her daughter Meghan Markle would cut ties with him permanently. However, Meghan is already in trouble at the royal palace after her father's bombshell interview with the British media followed by criticism against Queen for agreeing to meet Trump.
Earlier, in a lengthy interview with British media, Markle Sr revealed that he truly missed Meghan's wedding and wanted to walk his daughter down the aisle. However, due to his health ailments, the former lighting director missed one of history's biggest event. The interview took a political turn when he decided to reveal about his conversation with Harry on phone. He said that Harry was willing to experiment with Brexit and give Donald Trump a chance. The British monarch, which is often considered to be apolitical usually stays away from the public expression of their views and opinions. However, Thomas revelation has truly brought a chaos in the royal palace. He also added that the Duke and Duchess of Sussex are planning to have children soon.
Days later, Meghan's father triggered another controversy with yet another shocking interview. He blasted Queen Elizabeth for agreeing to meet US president Donald Trump despite oppositions.
"If the Queen is willing to meet our arrogant and insensitive president she has no excuse not to meet me, I'm nowhere near as bad," he was quoted saying. Well, that was not the first or second time Markle is creating trouble for his daughter. Earlier, days before the royal wedding, he was accused of pulling a staged paparazzi pictures scandal in Mexico.
With all these hype and hoola around, Markle is now upset that he might not be able to meet his daughter ever. "I haven't talked with Meghan and Harry in a long time... I think they're shot of me now. I don't know if she'll visit. I told her not to come and visit when I was in the hospital. I think that relationship is lost now," Markle said to his friend according to a report on Daily Mail.
As Meghan has distanced herself from her father, the former lighting director is said to have met up with his son Tom Jr. for the first time in more than four years. Tom too created trouble for Meghan by writing an open letter to Harry—asking him not to marry her—just days before the royal wedding.
Well, that looks like there is more trouble coming ahead for the Duchess of Sussex from her own family members.